Join us on December 11th, 2023, from 10:00am-11:00am EST on Zoom!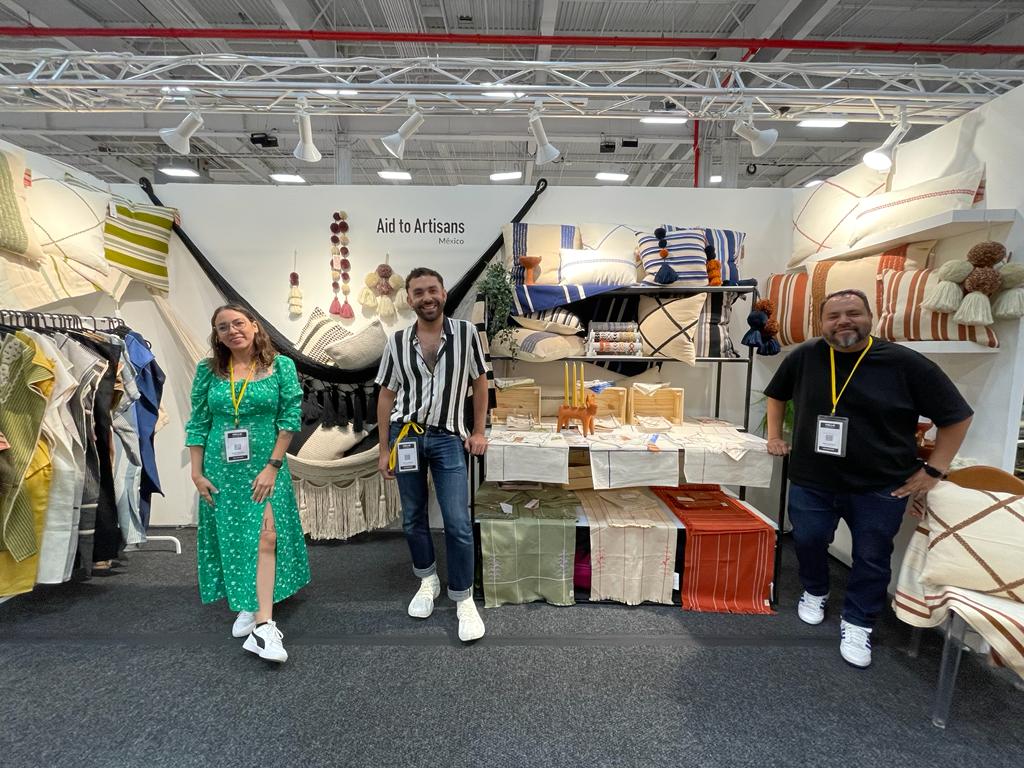 At the end of this webinar, you will have the knowledge you need to answer the following questions:
- What tradeshows exist in the US and Europe, and who are they for?
- Which tradeshow is the best for me and my handicraft business?
- What should I expect when going to a tradeshow?
- Tradeshows are expensive, so what can be done to help cut down the cost?
Join Lauren Barkume, Aid to Artisans Training Director, in exploring which US and European tradeshows are the best for entrepreneurs within the handicraft sector. Also, discover valuable resources to assist you if you choose to attend a tradeshow.
This webinar is in collaboration with Catalyst Market, so as an added bonus, you will hear from Gloria Ngumi, the coordinator for Catalyst Market. She will discuss what this platform can do for you and how to become a member.
Whether your business works with artisan food, jewelry, clothing, or textiles, this webinar is for anyone who is interested in learning more about the US and European tradeshow landscape.

Free Featured Replays
Access the free replays of previous webinars below!

Want to be the first to hear about upcoming webinars?