✓ Understand a Changing Industry

✓ Learn from Industry Experts

✓ Establish an Online Presence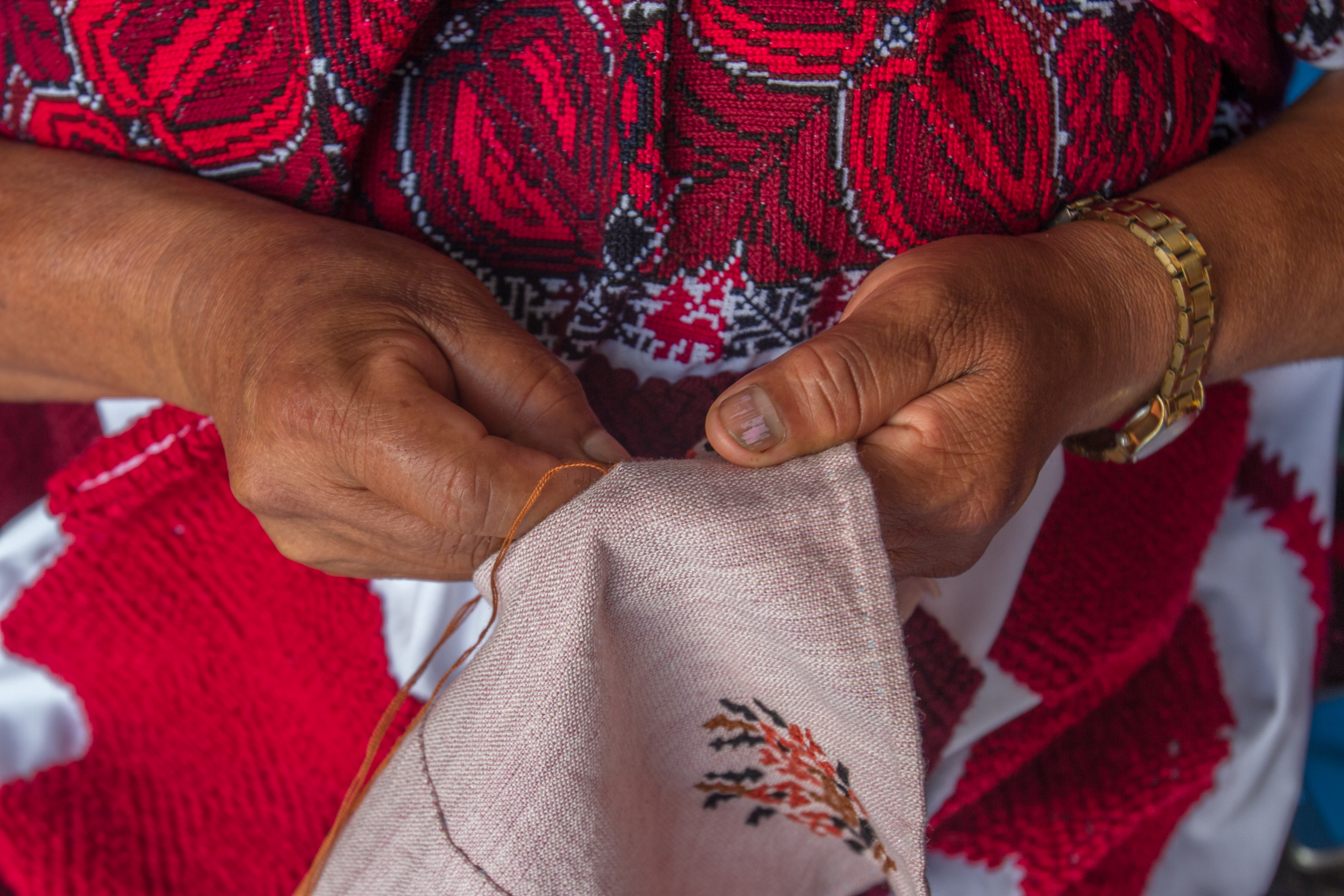 Do you struggle with:
feeling alone in your business
feeling overwhelmed by all there is to know and not fully understanding where to start
lacking the tools, technology and skills to take your products global
You Deserve Global Recognition
You're dedicated. You're determined. You funnel your passion and your valuable time into the work that you produce. You know your product, but you may not know how to get it into more hands. The eMarket Readiness Program (eMRP) will equip you with the tools for understanding an ever-evolving industry and developing a strong market presence for your brand. You don't even have to leave home to learn -- this program is held virtually. It's time to take things global, and that time starts now. Walk away with an action plan for your business that takes you forward confidently the changing artisan market.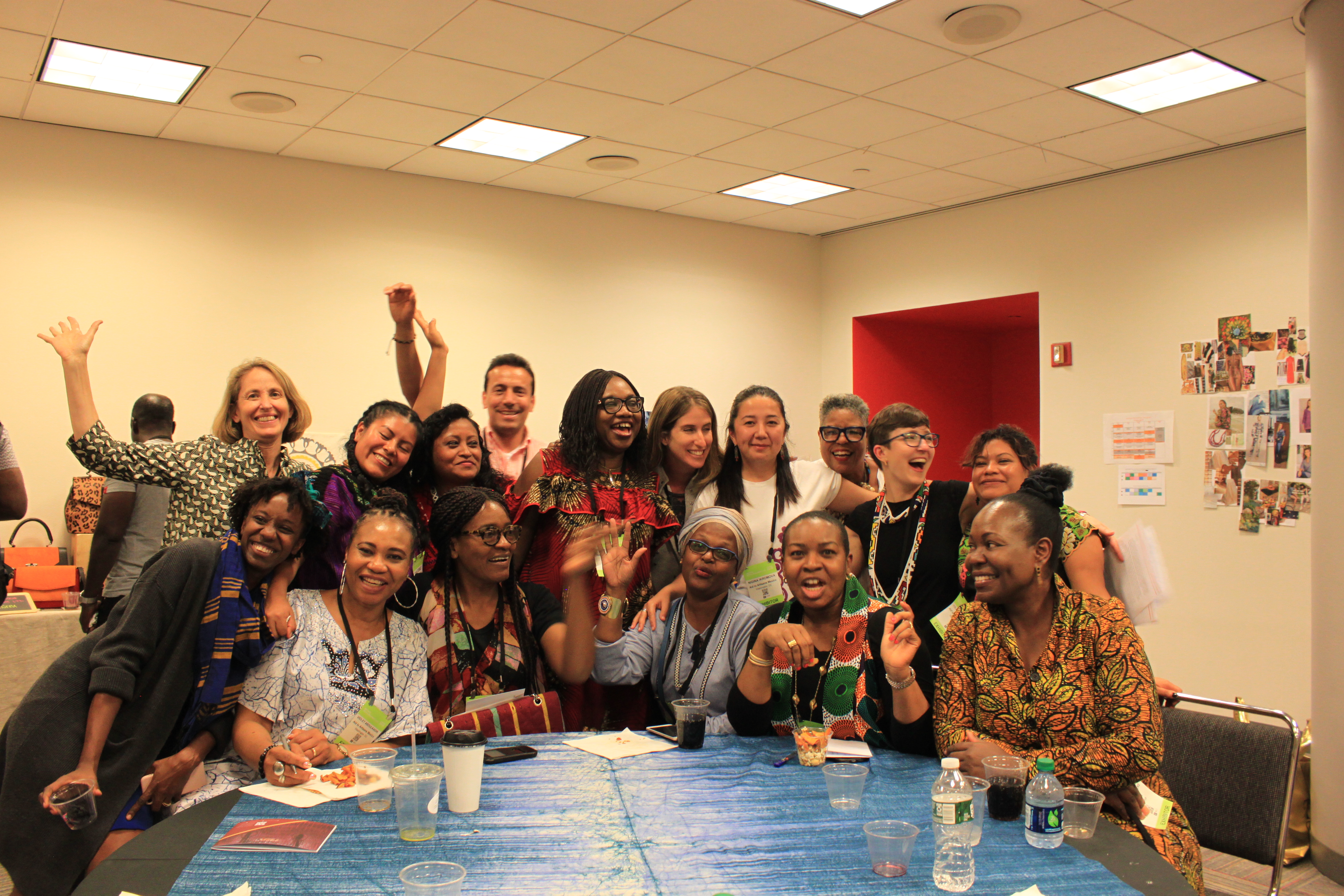 Grow your Artisan Network
Bring knowledge about the artisan sector to your organization and connect with artisans, designers, buyers and industry experts worldwide. People find that the community that is fostered by our events is one of the most beneficial outcomes.
Connect with others just like you.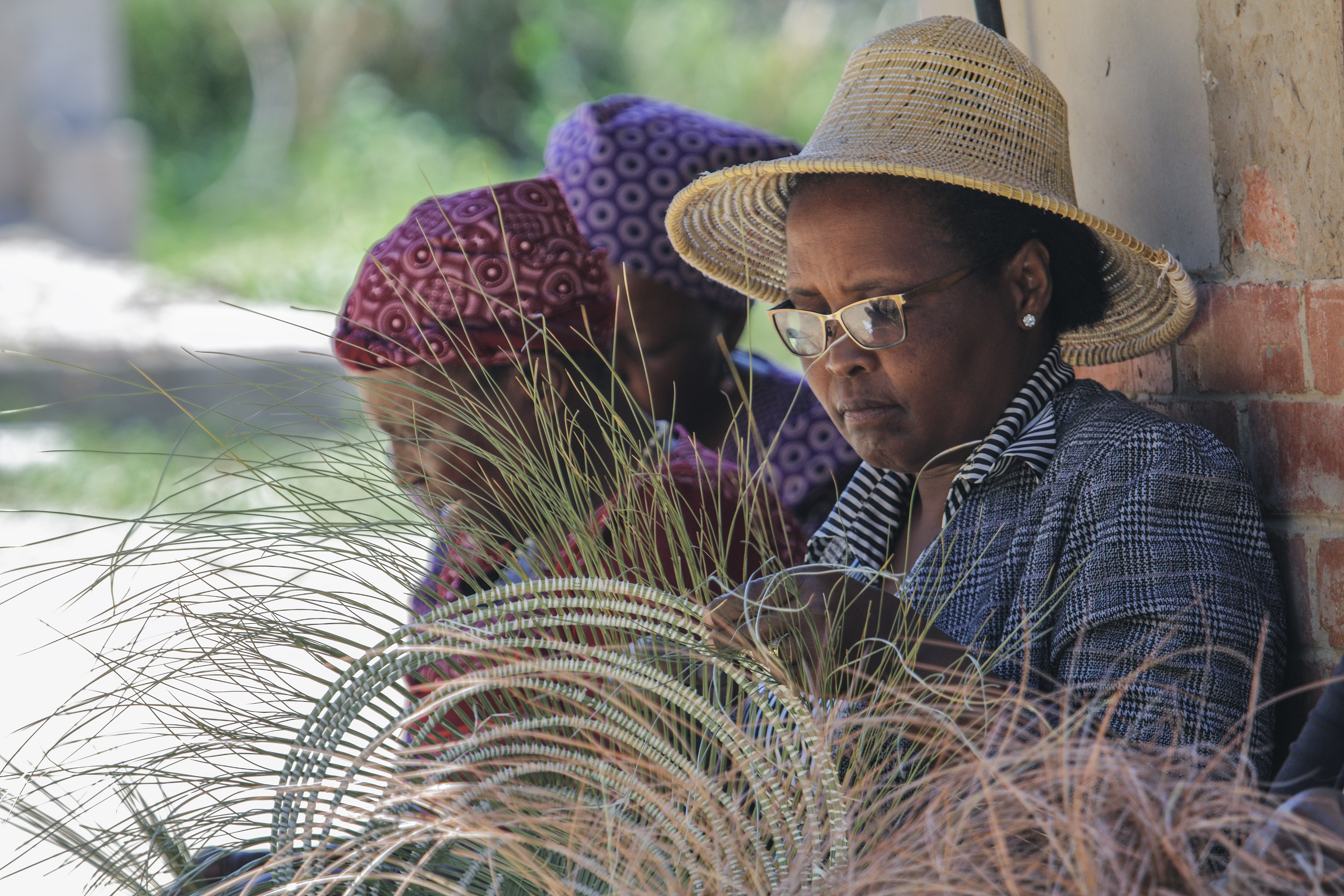 > Post COVID-19 Trends in Color & Design
> Building Customer Relationships
> Global Opportunities & Trends for Handmade
> Sales Channels Strategies
> Product Development & Design
> Costing & Pricing for profit
> Artisan Marketing
…and so much more! Full list of topics available below.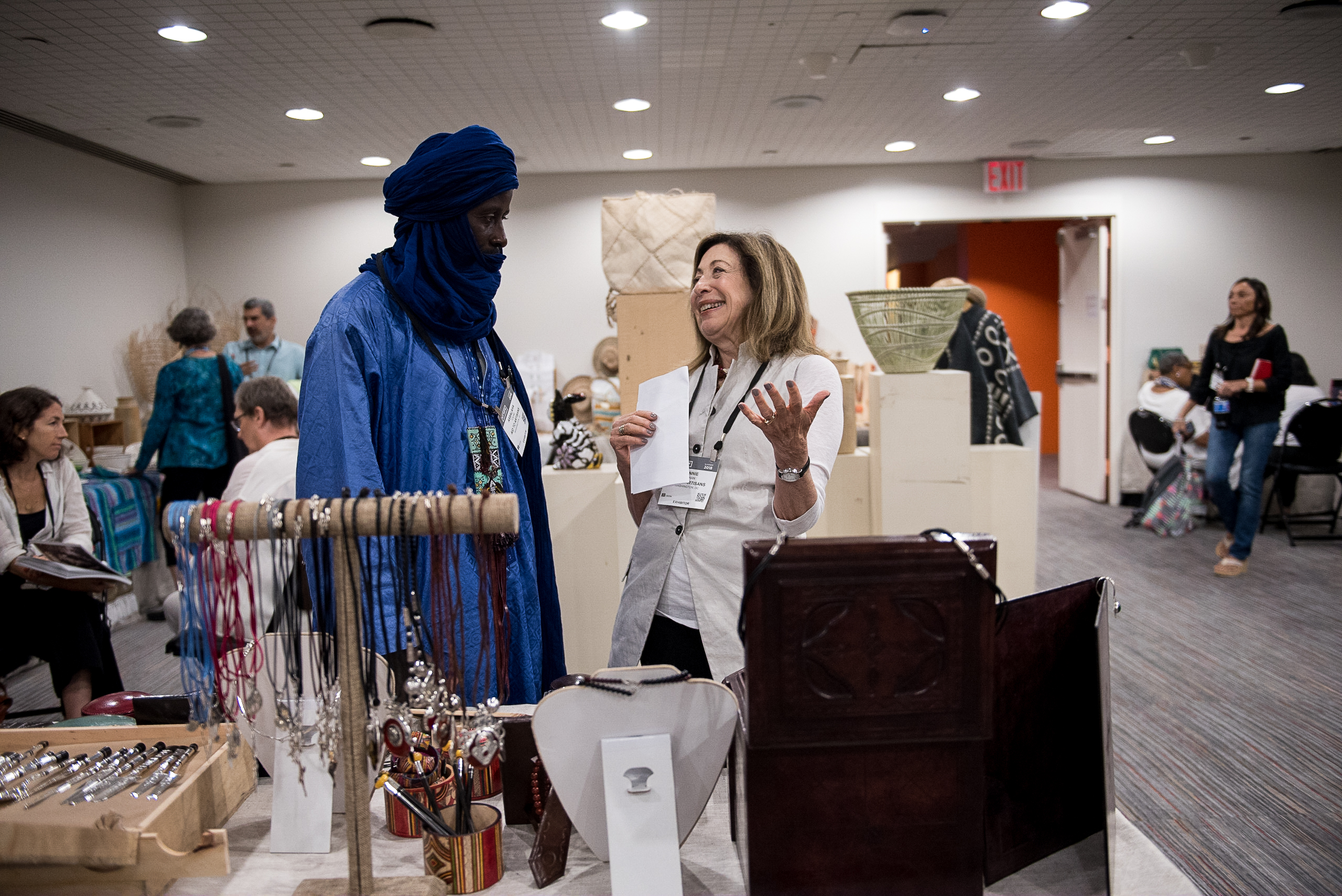 >8 hours of virtual, Zoom-hosted learning from handmade industry experts
> Add Small Group virtual coaching sessions with expert mentors
> Digital ATA Training workbooks
> Exclusive access to recorded presentations for 6 months
…and so much more! Details available below.
We get it – there are so many obstacles.
For over 45 years we have been connecting Artisans to resources, education, and more importantly -- to each other. Here are just a few of our alumni.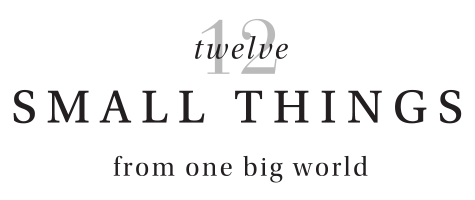 Registration closes at 5pm EST on October 8, 2021, or once registration is full.
The eMRP program fee can be paid by Credit Card, Paypal or by Wire transfer. Contact us to pay by Wire.
Participation in this event requires a free Zoom account.
Creative Learning / Aid to Artisans reserves the right to cancel any training course due to insufficient enrollment at least 7 calendar days in advance of the scheduled course date. Notice will be provided with the option to reschedule for a future course date or to receive a full refund of paid registration fees.
You have customers waiting to hear from you. Your brand has a larger impact to make. Once you secure your spot you will: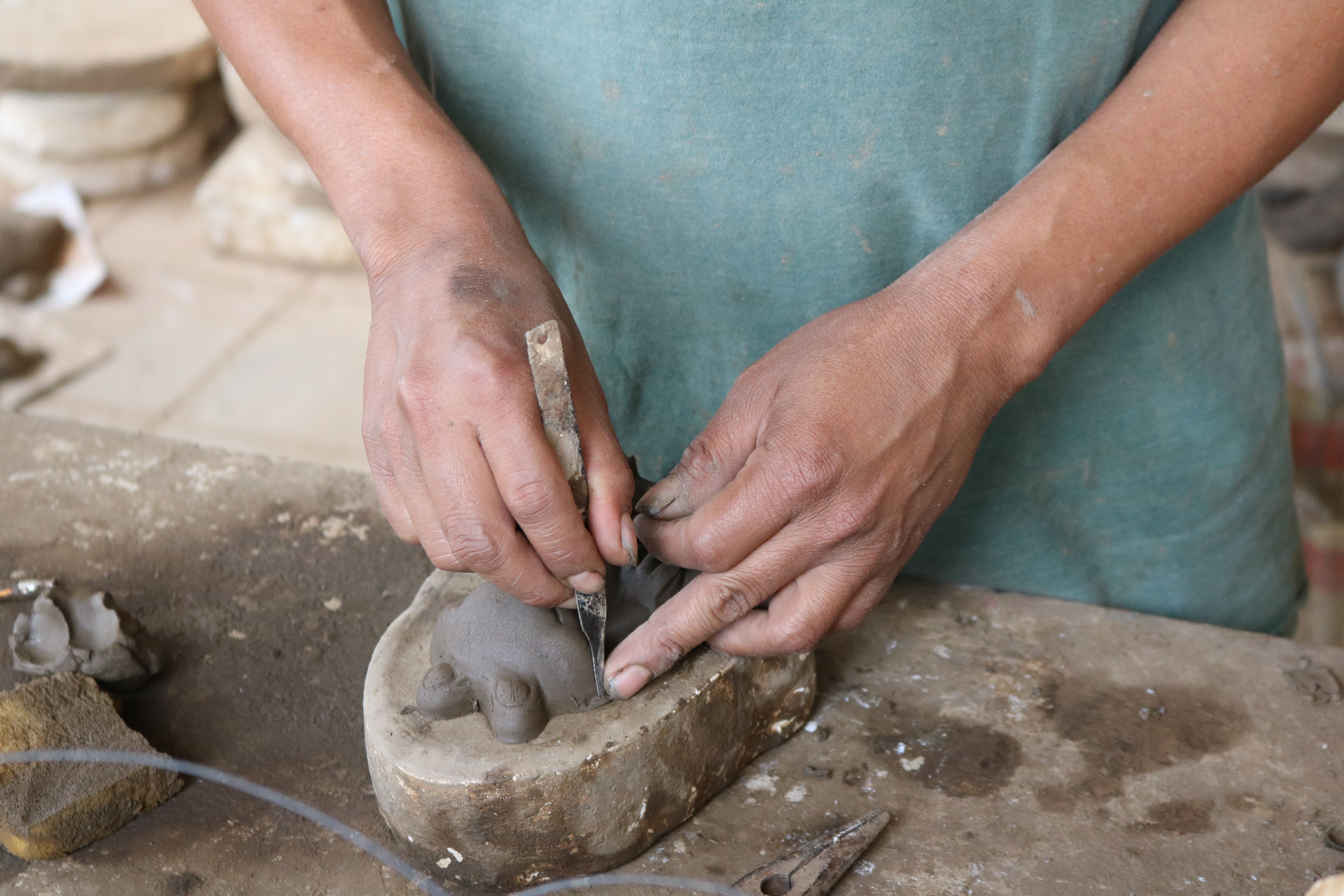 1. Fill out our intake form
Take 10-15 minutes to tell us about your business. We use this information to connect you with the best fit for small group coaching and other peer activities.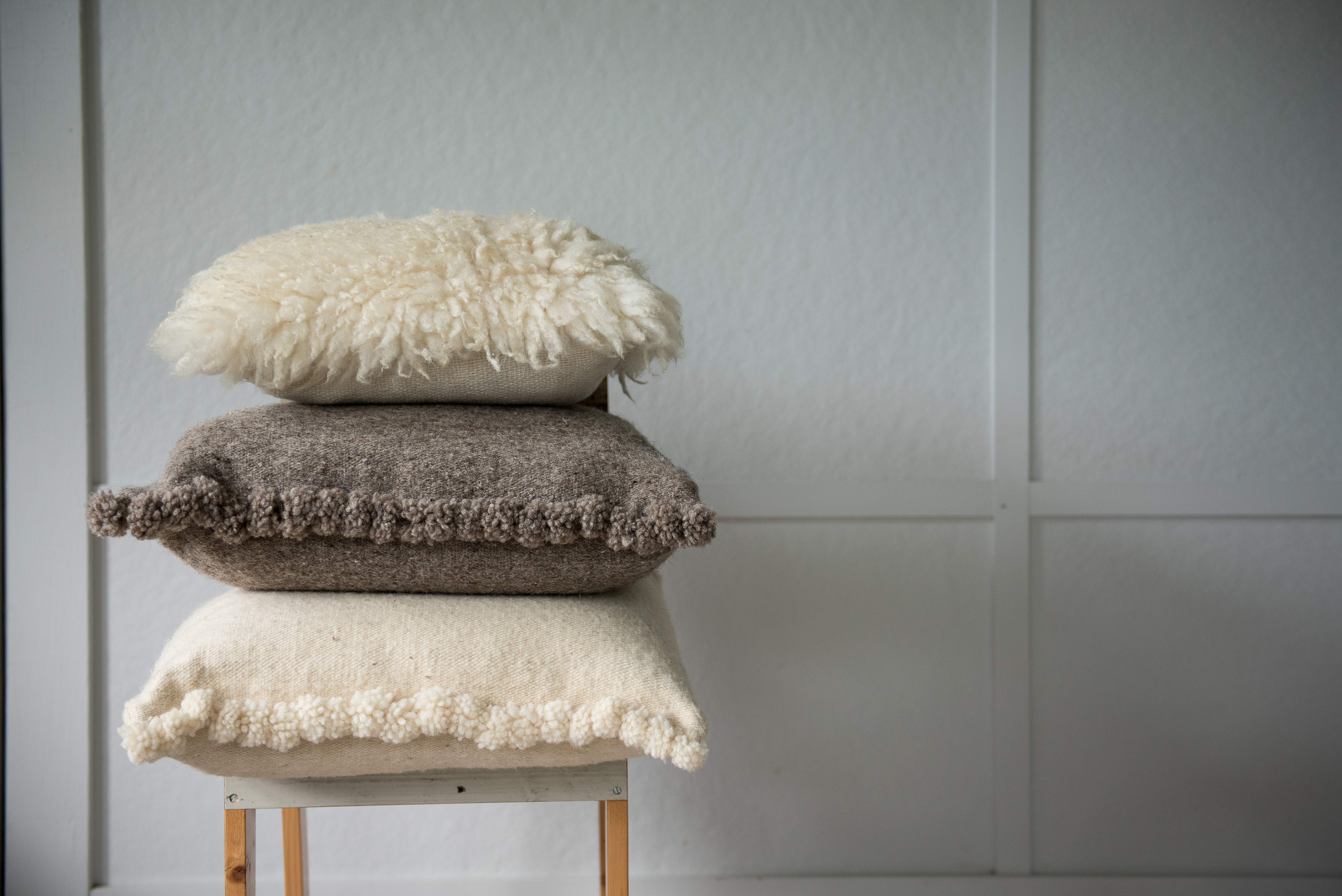 2. Block out the dates on your calendar
You'll get the most out of this event if you plan to attend live. Block out your time now and plan to network and connect with as many industry peers as possible.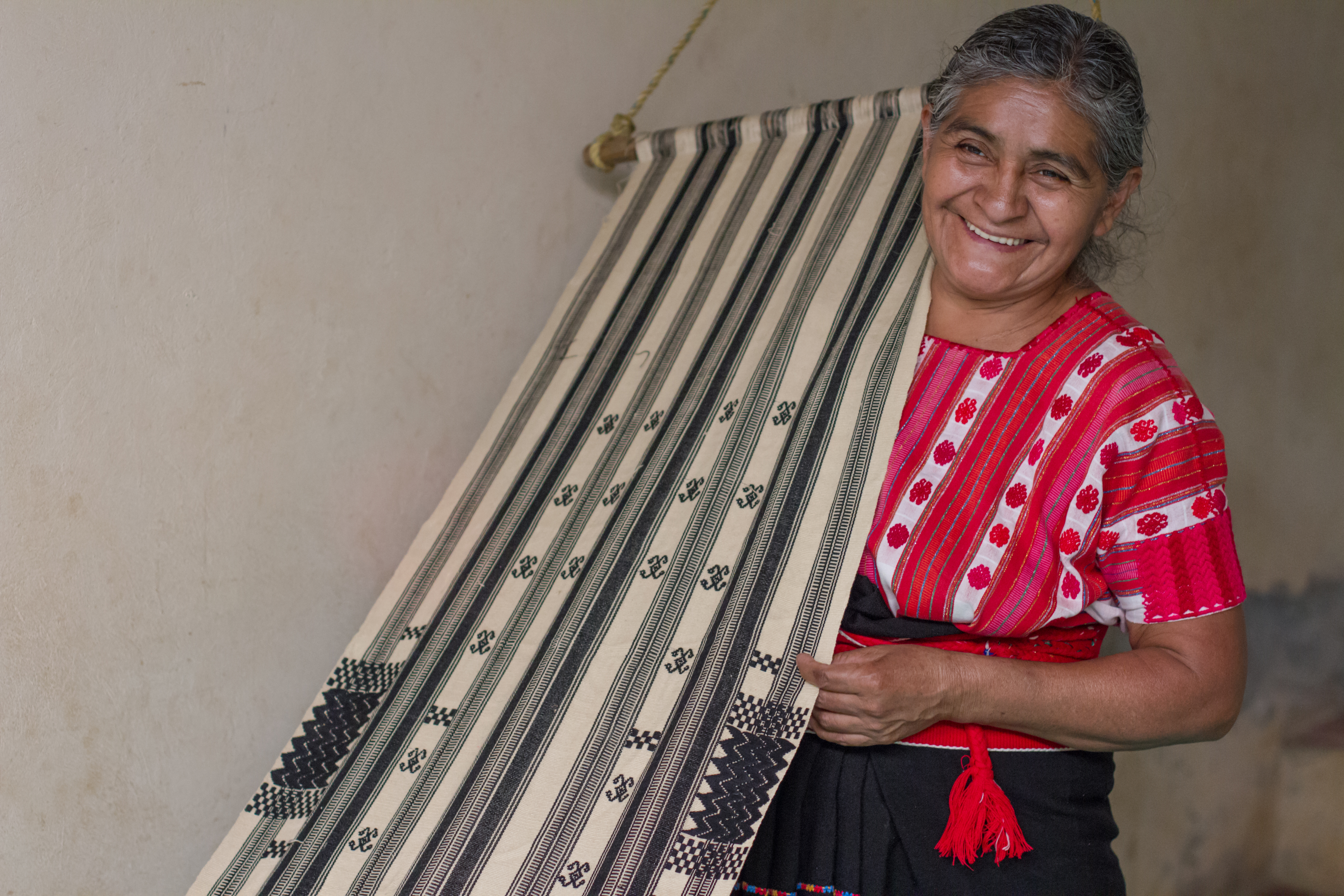 3. Grow Your Business
We are confident that you will walk away with the tools needed to grow your business. You'll have what you need to take your artisan products to a global market.
A program designed with you in mind. We welcome...
> International Artisan Brands
> Artisan Designers
> Artisan Producers
> Artisan Exporters & Importers
> Leadership Members of Craft-Based Enterprises
> International Development Professionals
> Individuals and students interested in the artisan sector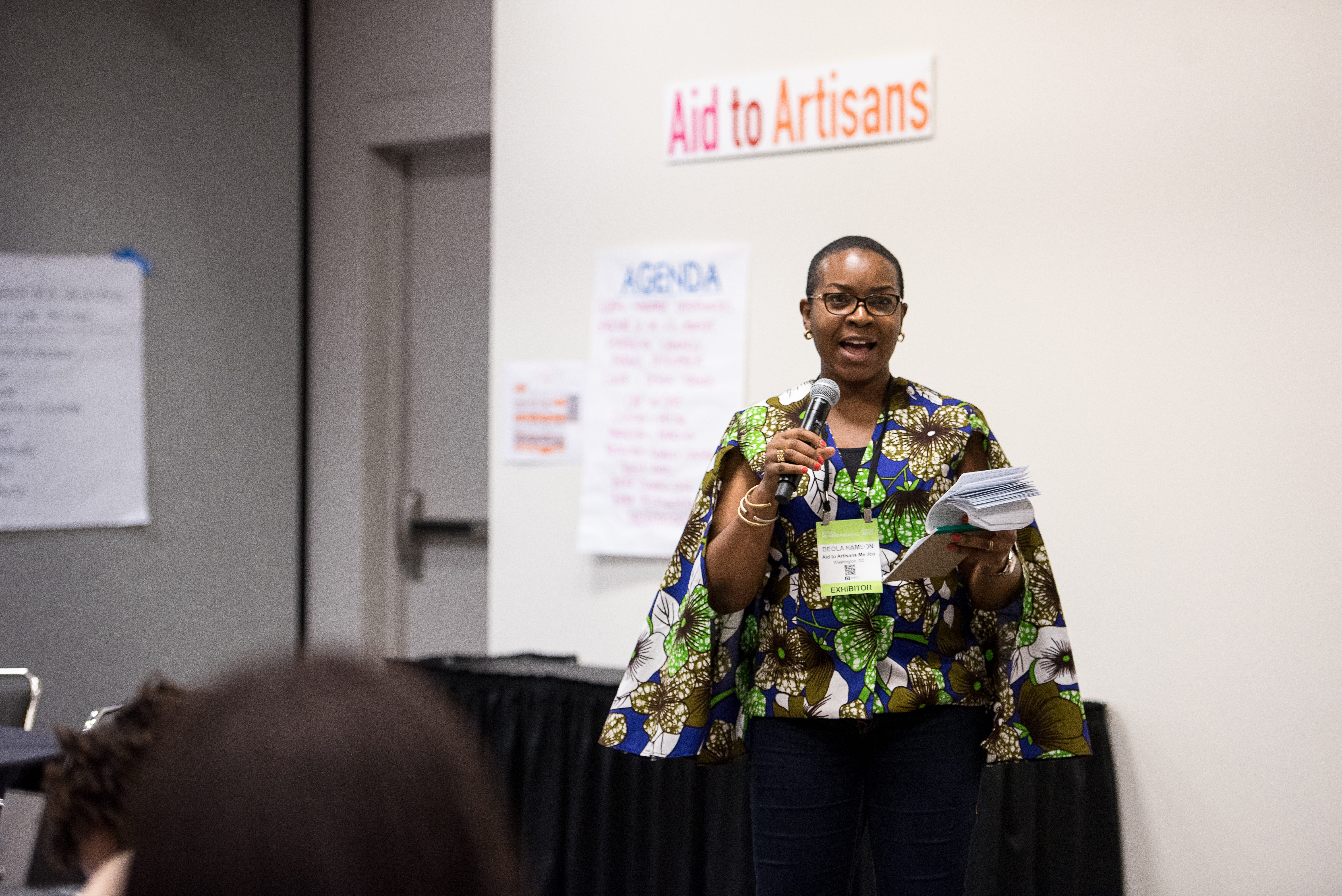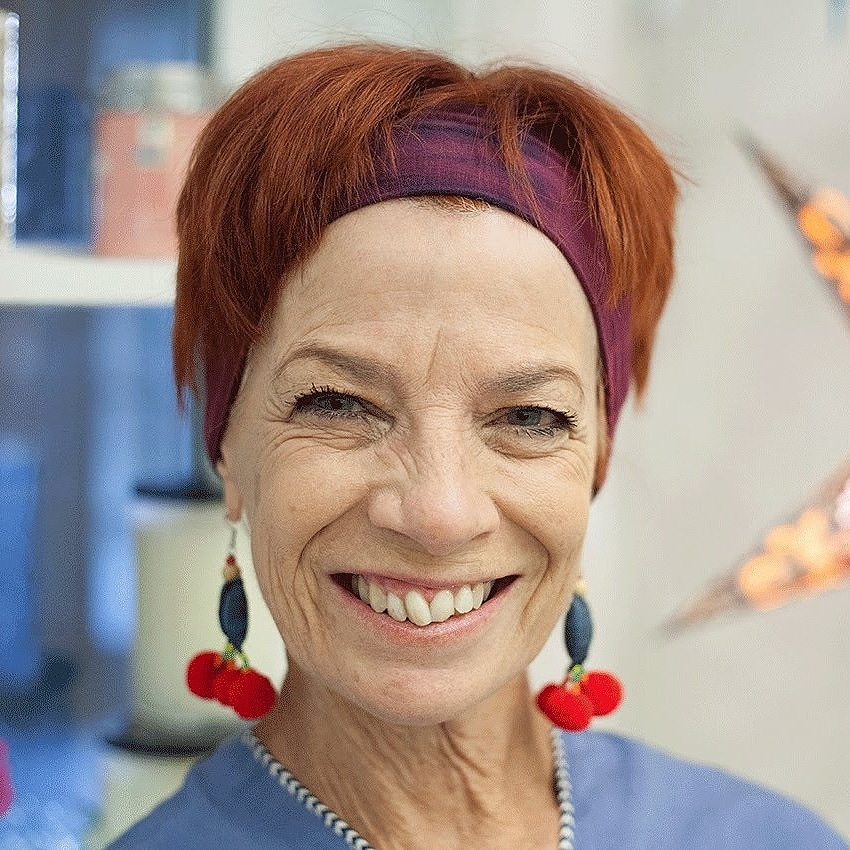 Debbie Tingley
Hands To Heart/Lanna Foundation
Thailand
"Our biggest challenge was [we had] no where to sell our artisans' weaving.. due to all artisan fairs cancelled during the pandemic. We were sitting on our biggest order ever which would effect our artisans income as we would not be able to order more if we couldn't move through current inventory.
We have continued to follow through with our goal and strategy plan made during the [eMRP]. In early December, we launched Hands To Heart Thailand shopify and instagram to drive customers to our site. This has enabled us to move through product which we have been sitting on due to the pandemic... It has better positioned our artisans for success and sustainability through whatever challenges that might come.
We are so grateful to all of you at Aid to Artisans and our mentors as well who took so much time, effort and care to give us the tools to be successful.
I would say JUMP, no LEAP off the fence and join now, you won't regret it on many different levels... Community is everything and everyone involved within this organization to also include alumni are available to help, encourage or talk shop with.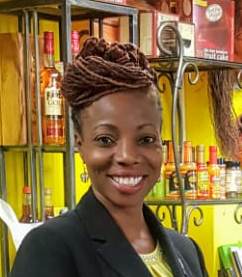 Vivette McFarlane
Jamaica Business Development Corporation
Jamaica
On her biggest challenge:
"My ability to accurately cost a product. Previously I would treat some input costs as a sunk costs.
My confidence has improved and I can now advise clients with my improved knowledge. A very useful nugget that Lauren taught us re costing: "Measure it, weigh it and count it". Having a better understanding of incoterms."
If you're on the fence about joining the eMRP...
"You would be cheating yourself from the extensive knowledge that you would have gained. [They have] very competent and knowledgeable facilitators who have in depth knowledge of every aspect of owning and managing a business, trends, preparation for trade show participation, [and] resources for distribution."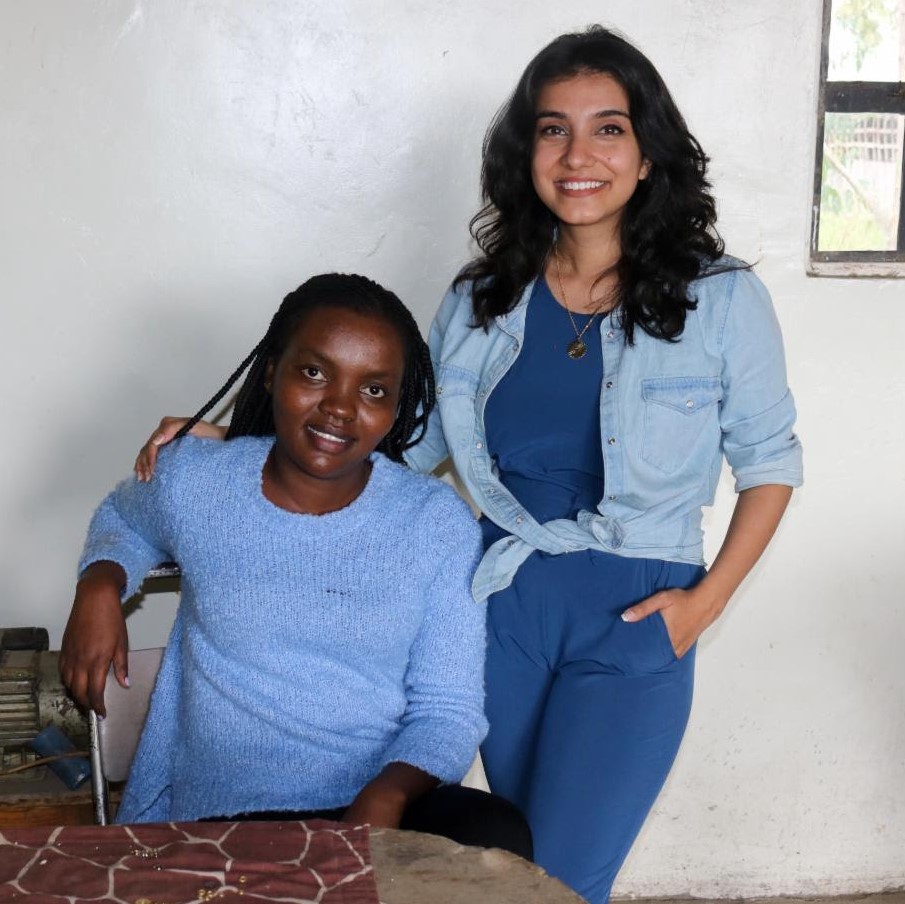 Sangya Gyawali
Blooh
Washington DC / Nairobi
"When launching any venture, there's a lot of overwhelm and the pandemic added a whole new dimension to that feeling. I wasn't sure if it was the right time to follow through with the idea.
Having a program like the eMRP felt like being guided by a lighthouse. The cohort made me feel less alone in the journey and gave me the confidence and the contacts I needed to just get started. That was the biggest step.
Since the program, we launched online! We identified and trained our artisan partners during the first half of the year and launched our own designs during the 2 nd half. We now have a couple of best sellers and have been building a lot of great brand sentiment from our customers. We're on track to do 250-300 sales by the end of the year."
eMRP Agenda
The eMRP live program begins at 9:00am Eastern Standard time on October 19th. Presentations will be held live between 9-11am EST daily.
You have the option to add 4 exclusive one hour Small Group coaching sessions with our expert mentors and five to six of your peers. You'll have the opportunity to discuss the topics of the morning and how they apply to your business. Get direct, market based feedback on your products, branding, strategy, and more during these breakout sessions held on Zoom.
A global Networking Cocktail Hour is open to all, and we welcome both participants of the eMRP and our wider global network of buyers, artisan brands, and individuals. The speed networking hour will be held on Zoom, where you'll have time to meet many others, chatting informally with two to three other individuals at a time in quick 10 minute breakout sessions.
Frequently Asked Questions
What is the registration deadline?
October 8th at 5:00pm Eastern Standard Time. You must complete your payment before the course registration closes to join the course.
What is the Small Group Coaching?
If you purchase a ticket with Small Group Coaching, you'll be matched with an expert Mentor with industry experience and five to six peers in the artisan sector. You'll have a chance to discuss your personal challenges and goals, get product and market feedback, discuss the eMRP topics and how they apply to you, and learn from your peers during 4 one hour coaching sessions held on Zoom in breakout rooms. By the end of the coaching sessions, you'll create concrete goals and an action plan to move you business forward. The sessions will be held from 12:00-1:00pm daily from October 19-22nd.
What if I cant attend all of the workshop days?
We understand you can't always attend for the entire time! This is why you will have exclusive access to all of the recorded videos for 6 months following the program, and you can re-watch unlimited number of times.
Do you offer scholarships?
Unfortunately, we have already granted all eMarket Readiness Program scholarship for the 2021 program.
Can I get a discount?
Yes! We offer group rates for 3+ individual tickets. See Pricing above to purchase 3 tickets, or contact us at [email protected] to book more than 3 tickets. We also offer a 3 month payment plan, and two ticket levels.
Can I pay by wire transfer?
Yes, you can pay by wire. To get our banking information, contact us at r[email protected]. Payment in full must be received before registration closes.
How long will I have access to the videos?
You will have exclusive access to all of the recorded videos for 6 months after the program ends, and you can re-watch unlimited number of times.
Can I attend if I'm not in the US?
Yes! Most of our eMRP alumni come from around the world. We know that your timezone might not be ideal for you, which is why we offer exclusive recorded video access for 6 months after the program ends.
Here's a quote from one of our 2018 Alumni from India, "After the MRP, we gained confidence in how our products stand in the market outside India. Since then, we have done two trade shows- in London and In Germany. We now stock at four stores across London and one in Germany with the market gradually opening up to us!"
— Vasanthi Veluri, MRP Alumni 2018, India
Can I attend if I am the US?
Yes! We have some amazing alumni who are based in the US looking for best practices in artisan sourcing, understanding how to start a global artisan brand, or to connect with global artisan partners.
Can I attend if I am just an individual and don't have a business?
Yes! The eMRP is designed to give you a big picture view of the global artisan sector and exactly what it takes to be successful. If you're a student, NGO, international development professional, or just a passionate person interested in getting involved in the global artisan sector, the eMRP will connect you to a network and give you great insight into the tools an artisan business needs to go global.
Just take it from one of our alumni, "The Market Readiness Program is singlehandedly the best program I could have invested in to further my career in the artisan industry. The wealth of knowledge that I gained, the invaluable connections that I met, and the experiences I made are all what has gotten me to where I am today. I will forever be thankful for Aid to Artisans!"
— Madison Pease, MRP Alumni 2018, USA
Can I sell my products at the eMRP?
No. This is a training and networking event, and not a sales opportunity. You WILL however, have a chance to network with other artisan businesses, including artisan producers, exporters, wholesalers, retailers, and US based artisan importers.
Is the homework optional?
Yes. The homework is designed to help you take what you'll learn and apply it to your work, so we strongly encourage you to plan some time each day after the live workshop to work on the exercises.
Will I get a certificate?
Yes! After you attend the eMRP, or once you watch all of the videos (if you are unable to attend some of the live training), you will get an eMarket Readiness Program Certificate of Completion and join our amazing network of Alumni!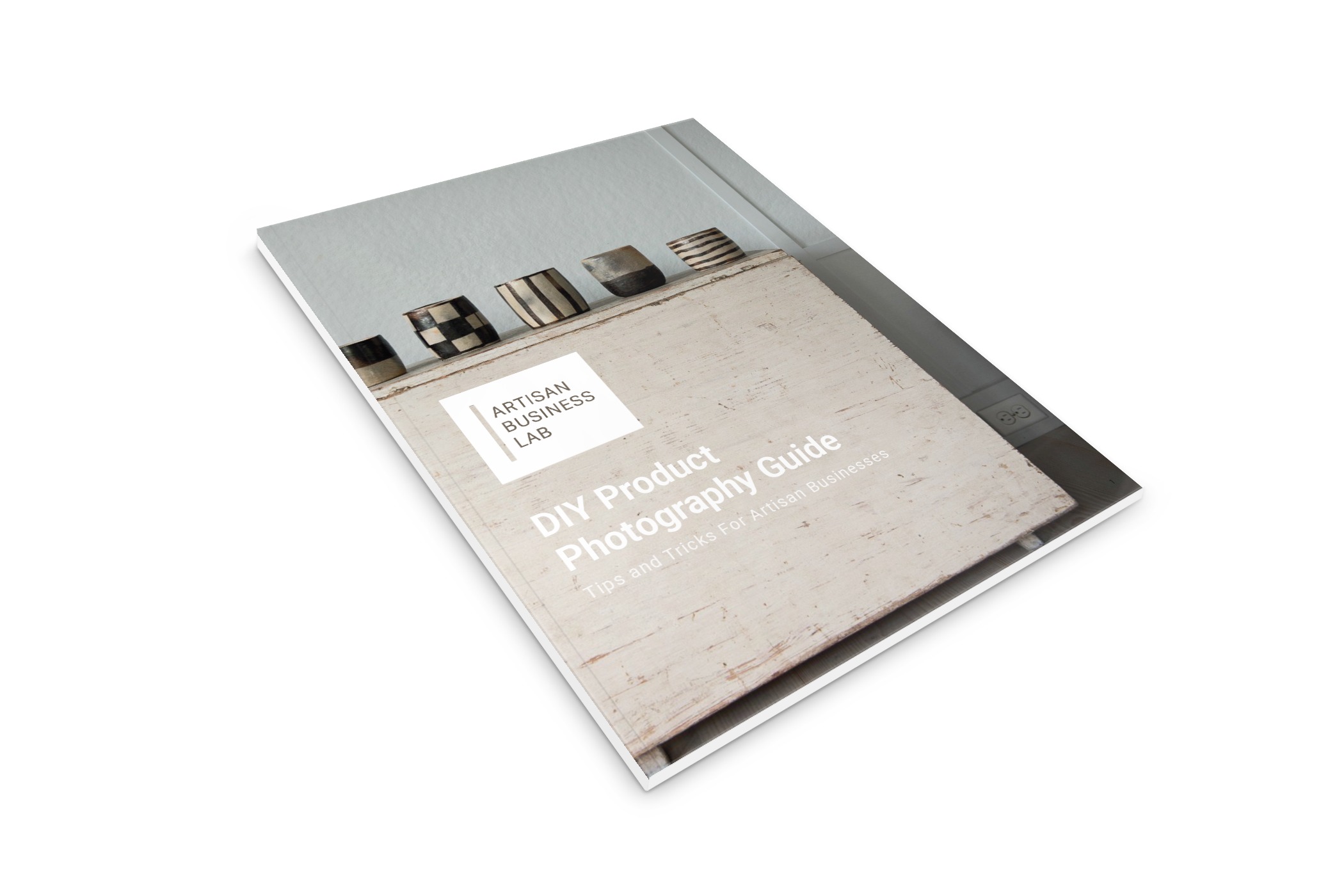 Download our Free DIY Product Photography Guide
Our DIY Product Photography Guide will give you the essential elements to get great lifestyle product photos AND product photos on white.
Grab your e-guide today by filling in your details below.