In this course you'll learn to create a foolproof structure to cover your costs and a pricing strategy to keep your business profitable.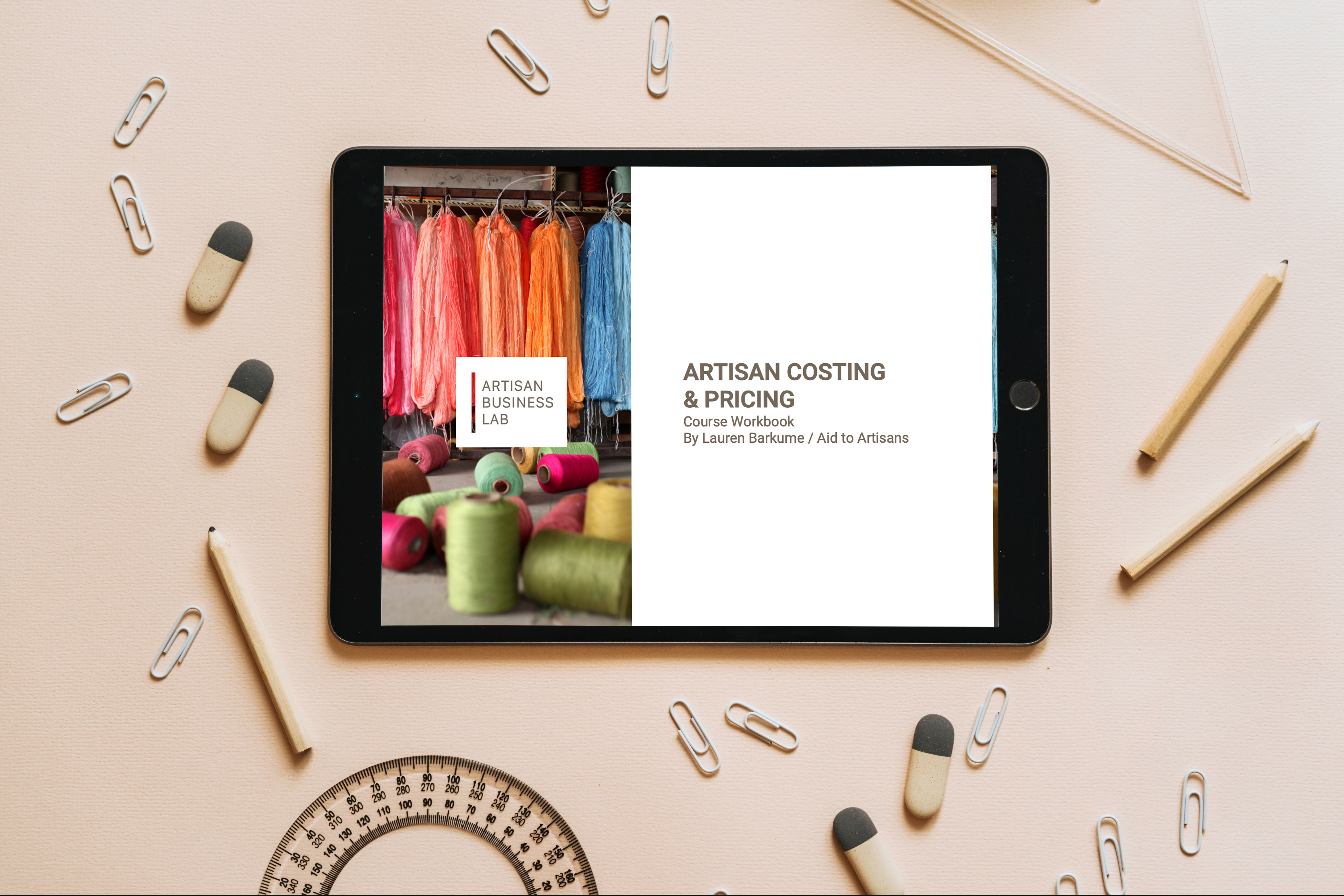 During this course, you'll learn the exact details of how to cost and price handmade products, from the maker all the way to the end customer. Eight modules cover ever step of the process in over 3 hours of short video lessons.
1.

What is costing and pricing?

2.

Targeting Your Market

3.

Deciding Your Distribution

4.

Understanding Pricing Terms

5.

Calculating Your Costs

6.

Setting Your Pricing

7.

Finding The Right Balance

8.

Taking It Forward
Check your inbox to confirm your subscription
The Artisan Costing and Pricing course is the only course of it's kind that...
Teaches you how to accurately cover your product and business costs so you can confidently price your products
Gives you a start to finish blueprint to cost and price your products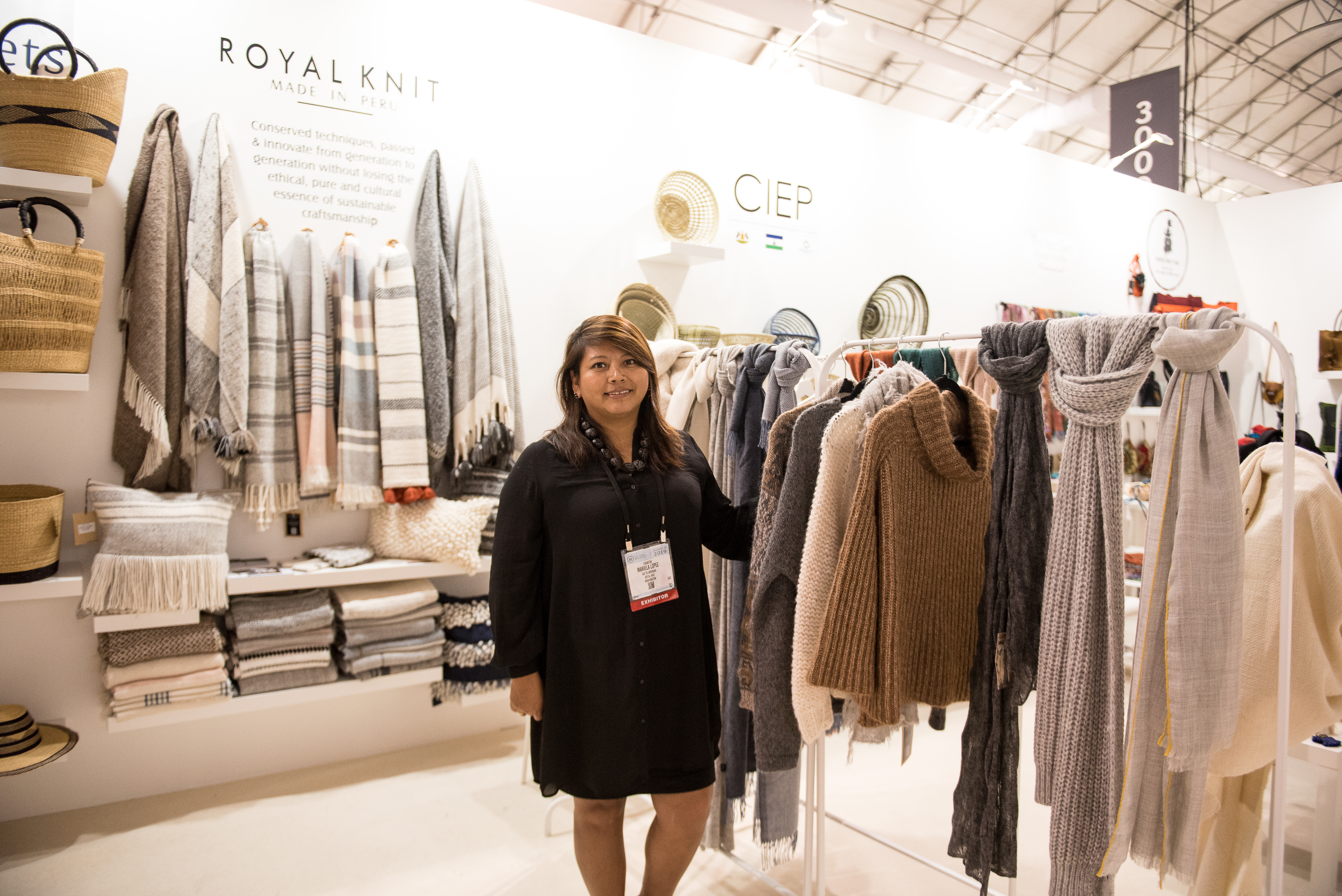 Unpacks the global artisan export pricing model
Meet your Instructor
Lauren Barkume is the Training Director at Creative Learning's Aid to Artisans division. With over 15 years of experience working with artisans, she spent 9 years based in South Africa working directly with hundreds of entrepreneurs, artisans and small businesses in the sub-Saharan Africa, developing community co-created programs, designing and running practical business skills workshops for small business owners, and working in collaboration with artisan communities across Southern Africa.
Lauren understands how hard running a successful business is, because she is also a business owner and professional photographer.
Lauren knows how difficult it is to accurately cost and fairly price artisan products because she's worked with hundreds of global artisan businesses. Lauren truly cares about setting up systems for success so that artisinal businesses can thrive.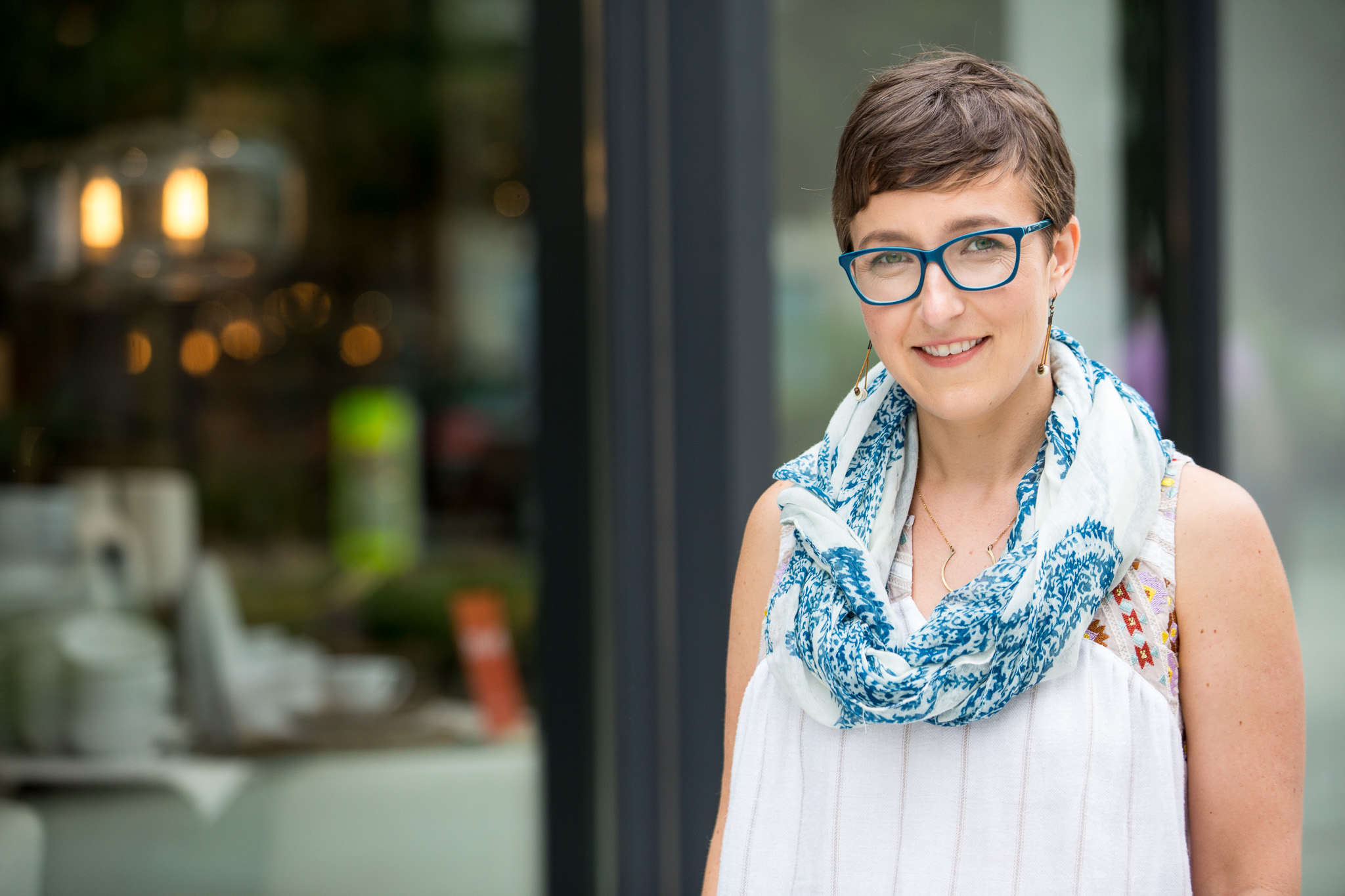 Testimonials & What They're Saying...

"I have been involved in craft, small business, design and start-ups for a long time..
Lauren's course material was extremely relevant, interesting and practical, and was presented in a dynamic and engaging way...
Having attended a few courses in my career, I have found some of them a little 'dry', and soon forgotten. Lauren's was an exception. The useful handbook is on my desk, and a new task-list is already in my diary. This is real stuff, that can be applied!
I would highly recommend Lauren's services to any small business owner in the creative and craft sector."
-Catherine Ronaasen

The Costing and Pricing presentation blew my mind! I knew there would be additional costs, but I had no idea how much would be added on for each step in the process. Very informative.
— Wendy Viola
"Loved Lauren's presentation on costing and pricing. Really useful (scary!) information, jargon, with practical methods and tools to implement."
-Corinne Erasmus
The most useful part was... "Understanding the real costs that are involved in being an international exporter!!"
-Sarah Wassell

The most useful part was...
"Clarifying some of the major costing hurdles for getting products exported. Quite a light bulb moment to see how many add-ons there are to the basic price that they are selling for locally."
-Kerry Abramowitz
"All the costs associated with exporting. Appreciated that it was so granular and that it linked back to day 1. Never knew there were so many things to take into account."
-Bronwyn Hendricks
The Artisan Costing and Pricing course is perfect for you if...


01. You already have a successful artisan business, but you're wanting to transition to sell into a new sales channel and set yourself up for success from the beginning by understanding how to cost and price in a new market.
02. You currently have an artisan business, but find yourself frustrated, not being able to break through to the next level in your business, and you know it's the lack of understanding in the costing + pricing space that is holding you back.
03. You are brand new to the handmade sector and you know that you want to focus on working with artisans in your business. You want to avoid a hard learning curve and build your business right from the beginning.
04. You recognize that the global artisianal sector is a completely different industry and want to maximize your effectiveness in this space by learning from a proven method and path to success.
05. You don't mind having pre-existing beliefs challenged in order to form a business model that leads to wild success in the handmade space.
>04. You recognize that the global artisanal sector is a completely different industry from your current experience and want to maximize your effectiveness in this space by learning from a proven method and path to success.
>05. You don't mind having pre-existing beliefs challenged in order to form a business model that leads to wild success in the handmade space.
>06. You want to connect with others and welcome the idea of interacting with a supportive and engaging community of like-minded artisan business owners, designers, retailers, and exporters.
Artisan Costing and Pricing Curriculum
Broken down into easy to watch modules:
Frequently Asked Questions
Will this course teach me everything I need to know for costing and pricing artisan products for businesses of ALL kinds?
This course is built on Aid to Artisans' proven costing and pricing system, which has been honed over 45 years and is based on industry standards and Lauren Barkume's 15 years of practical experience working with artisan businesses and importers 10+ countries.
I walk you through the entire costing and pricing process, as well as particulars of artisan production, wholesale and retail (for an individual, association, or business), export costing, landed international costing, wholesale, and retail pricing.
Why do I need Artisan Costing and Pricing? Can't I just use my own costing and pricing system?
If you are 100% confident that you are covering your costs, have a well honed costing system that is easy to update when you develop new products, and you're consistently turning a profit, then this course probably isn't for you.
Otherwise, this course will help you to develop your own easy to maintain costing system, and understand how to price for more than one sales channel.
Is The Artisan Costing and Pricing course really risk free?
We absolutely offer a 30-day risk-free guarantee on this course.
But let us be real with you… I have put SO MUCH WORK (not to mention exclusive know-how!) into this course.
The Artisan Costing & Pricing course is the most comprehensive program of its kind, built for serious entrepreneurs and artisan brands who are ready to increase their revenue + efficiency.
So, here's the details: By the end of 30 days, you will have had ample time to work through Artisan Costing and Pricing content and begin implementing our process.
If you don't feel that the Costing and Pricing Course has helped you establish a costing and pricing framework for working with your target clients, how to implement it into your business, and prepare you for pricing artisan products of all kinds, simply reach out to us, show us you put in the work, and we'll refund your investment.
We don't think that's going to happen, though!
Check your inbox to confirm your subscription
Image Credits: Arif Irshad Dar, Lauren Barkume, Aid to Artisans