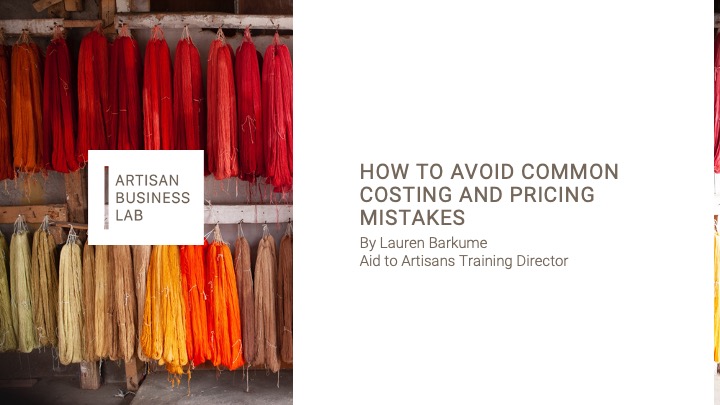 Catch the Limited Replay!
How to Avoid Common Costing and Pricing Mistakes
You'll learn key mistakes that could be costing you money, and how to avoid them.
This one hour training will teach you how to identify missing hidden product and business costs that put a drain on your profit.
For a limited time only, watch the replay of this free one hour Masterclass, packed with valuable information!
Artisan Costing and Pricing
Are you ready to Learn how to accurately cover your product and business costs so you can confidently price your products?
During the Artisan Costing and Pricing course, you'll learn the exact details of how to cost and price handmade products, from the maker all the way to the end customer. Eight modules cover ever step of the process in over 3 hours of short video lessons.