✓ Become familiar with everything that needs to be done before, during and after a tradeshow




✓ Learn how to choose the US tradeshow that is right for you


✓ Understand the different expectations of buyers and customers in the global market
"Being new at this, people can be a little shy and scared, but majority have great products and I hope this course gives them the confidence they need to move forward and become and international entity." - Nathalie Tancrede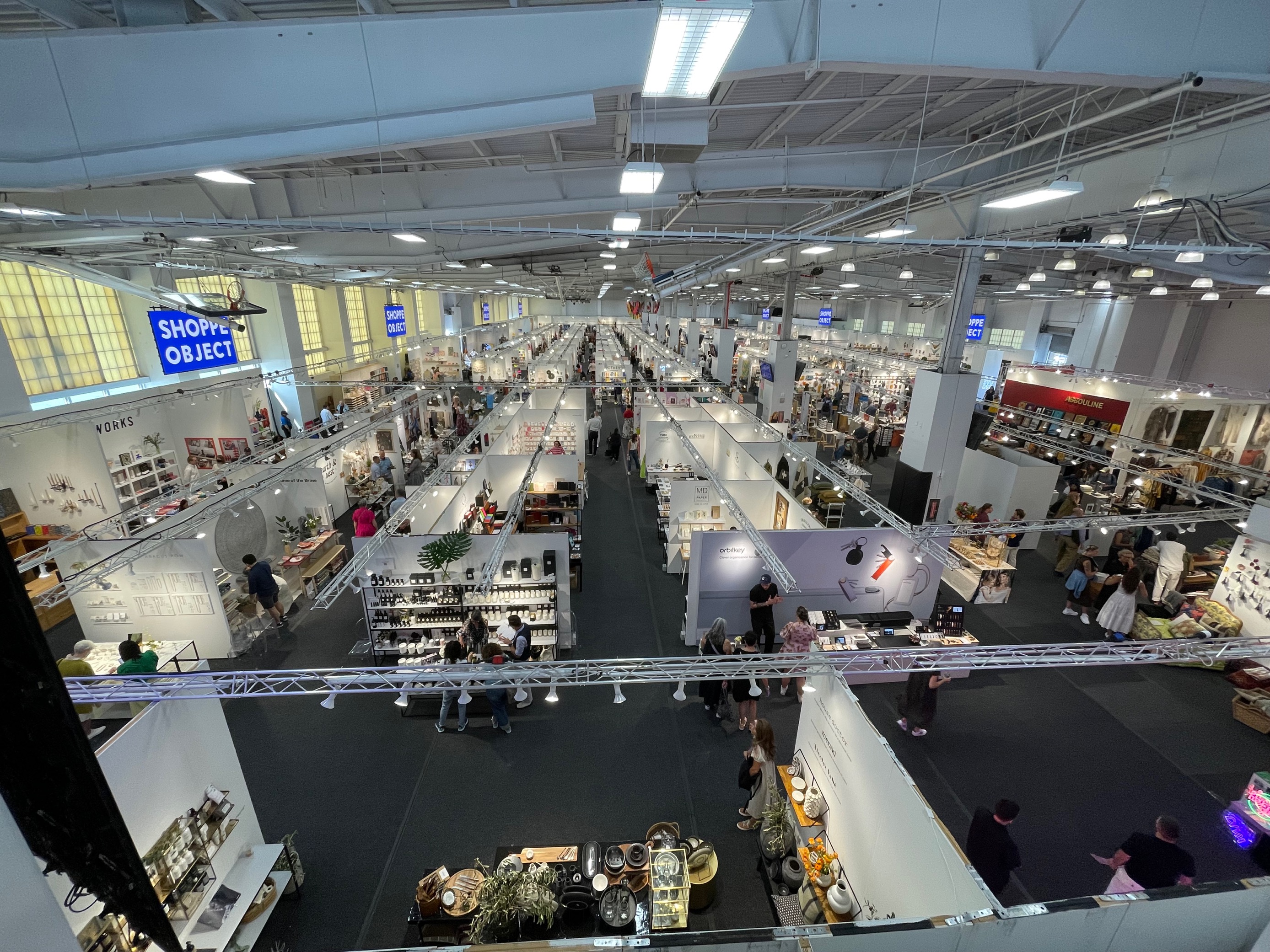 Building relationships and creating a beautiful booth is hard. There is so much research and planning do before and after going to a tradeshow. Eight modules cover every step of the process through a series of short video lessons.
Introduction

Definition of Tradeshows

Preparing to Attend a

Tradeshow
Pre-Show Marketing
Tradeshow Setup/Breakdown
Networking and Selling at Tradeshows
Tradeshow Follow Up
 Best Practices and Tips

Click HERE to listen to Nathalie answer questions about her course and what to expect!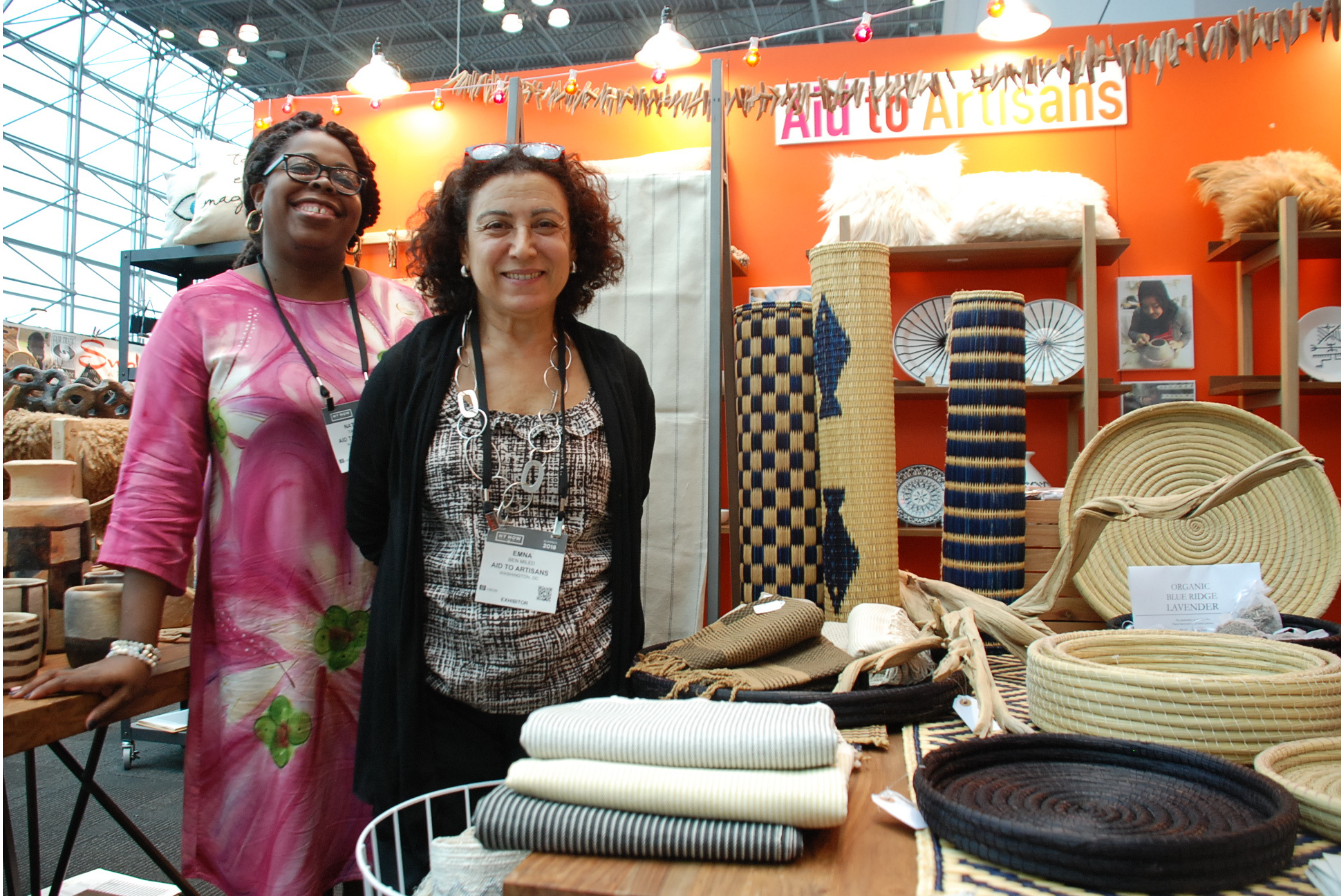 Is ready to enter the international market but isn't sure how to?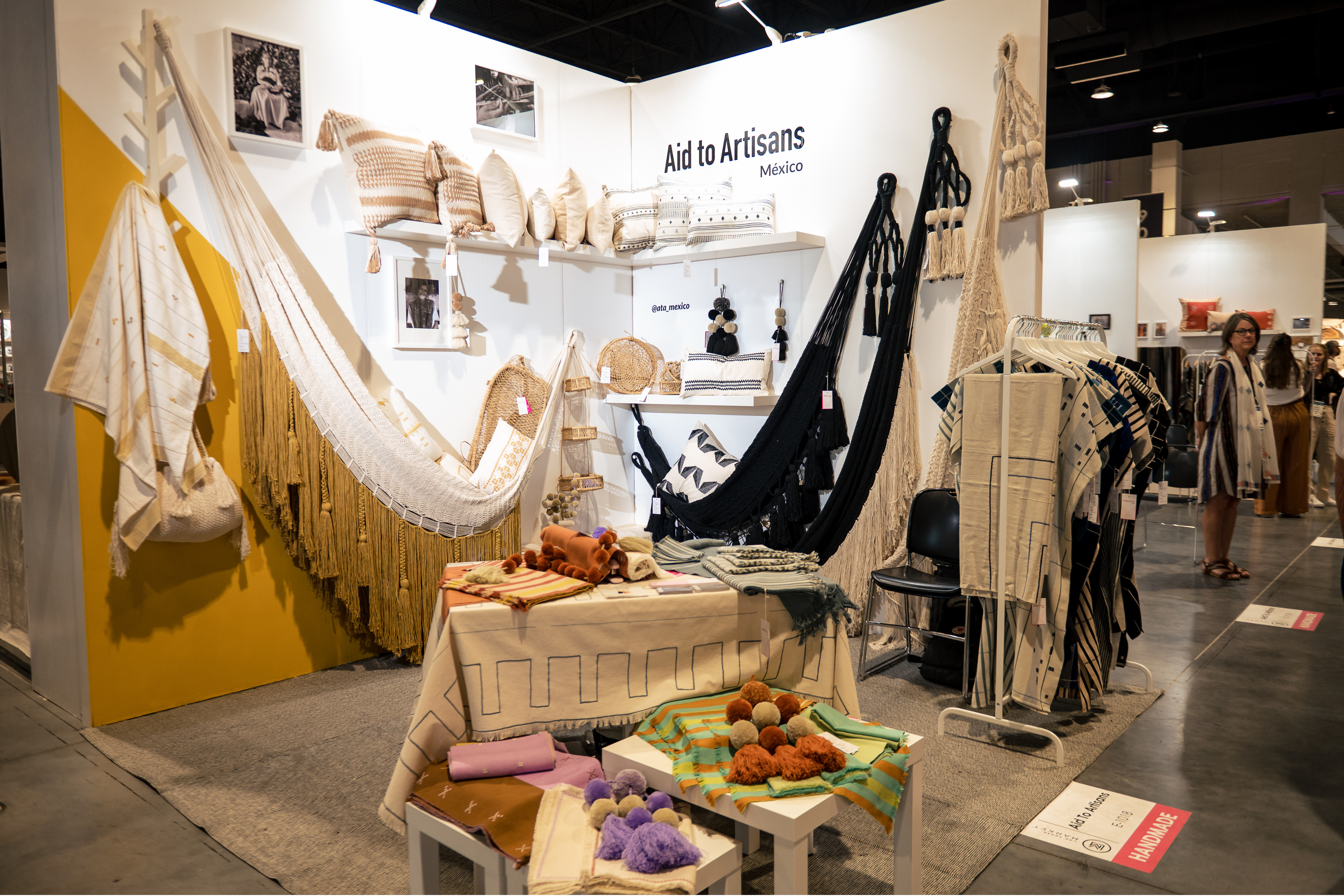 Has been to a tradeshow but it didn't feel like a successful experience?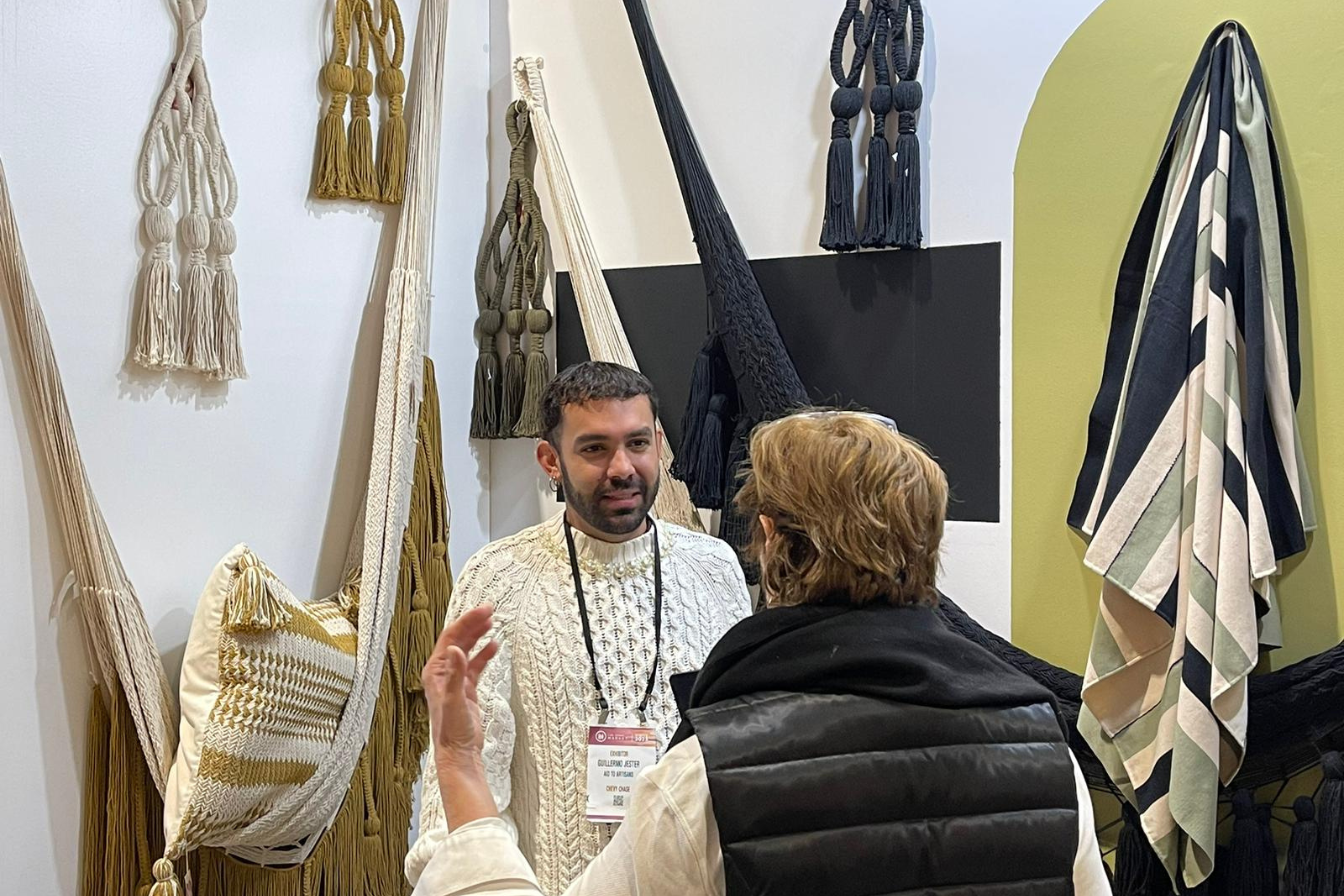 Is interested in learning how to make new connections with buyers?

Meet your Instructor
Nathalie Tancrede is a social entrepreneur and artisan advocate who enjoys working side by side with creatives to help them reach their highest potential.
Over the last decade, Nathalie used her expertise in capacity building, training, sales and marketing combined with her human resources management and operations skills to connect global brands such as Macy's, West Elm, Anthropologie, and international designers to artisan communities around the world.
Nathalie collaborates with organizations like NYNOW, Creative Learning, Caribbean Export and more to lead tailored export marketing training to artisan enterprises seeking to reach global markets. She's worked with artisans from Haiti, Dominican Republic, Cuba, Rwanda, Tunisia, Egypt, Madagascar, Mali, South Africa, France, Ecuador, Guatemala, Peru, Mexico, Nepal, Iraq, Turkey, USA and United Arab Emirates.
Nathalie currently resides in New York City with her family.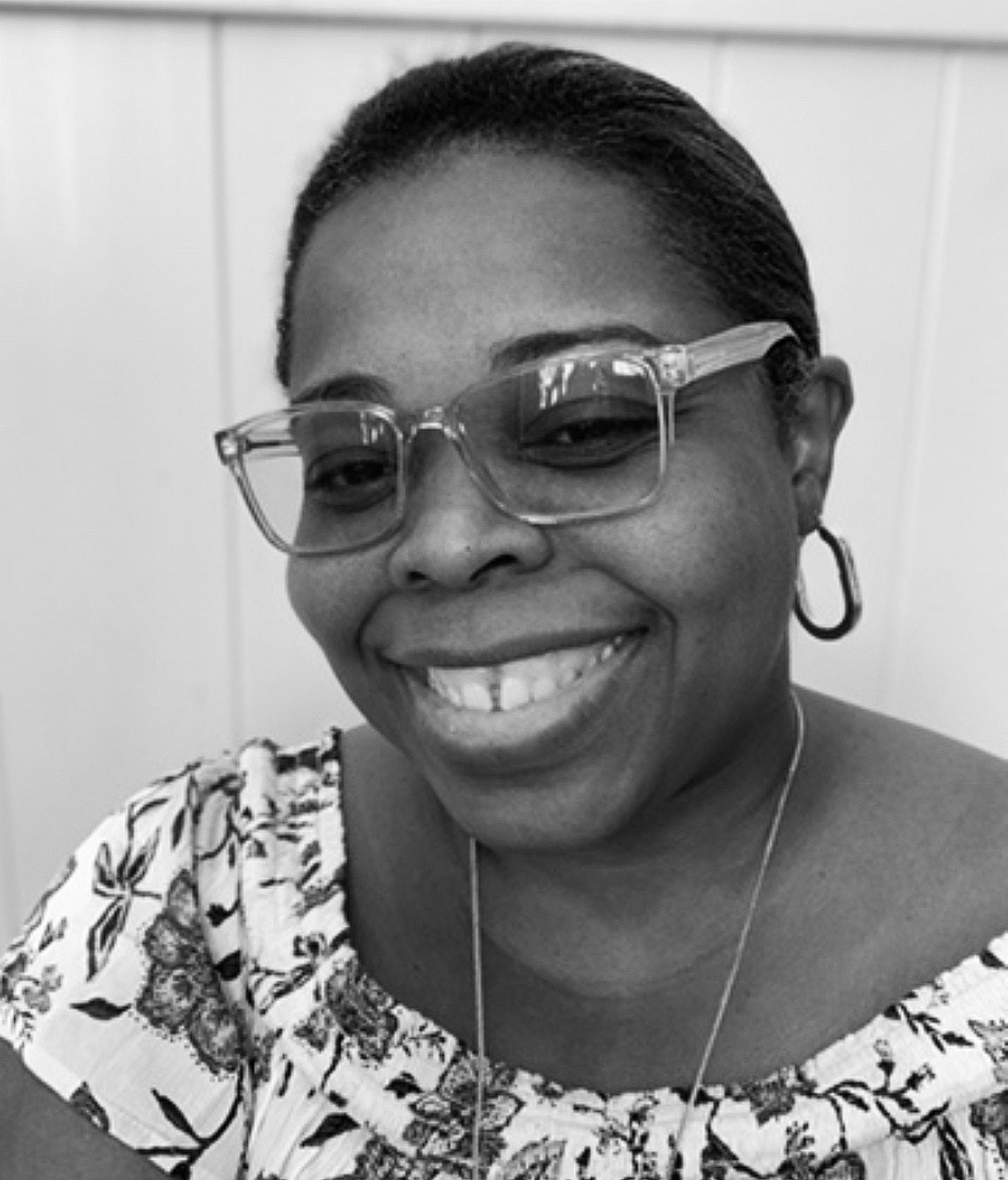 Go to a tradeshow with confidence! Get expert tips on the planning phase all the way through to the best practices on how to follow up when a show has ended.

Testimonials & What They're Saying About Learning from Nathalie...

"Our mentor was very, very present and even still present when we needed her. We need more like Nathalie! Very good mentor." - Tsiranana Morin Fiona


While in a small group coaching session with Nathalie, "Nathalie's guidance and sharing, such as websites to look at for inspiration, recommendations on visibility on social media" was the most useful and helpful. - Natolotra Rajaonarifetra


"Thank you Nathalie! I am sure this information will definitely help me grow my business!" - Ekta Agarwal

How to Prepare for an International Tradeshow Curriculum
Broken down into easy to watch modules:

Here's what you're getting when you enroll today: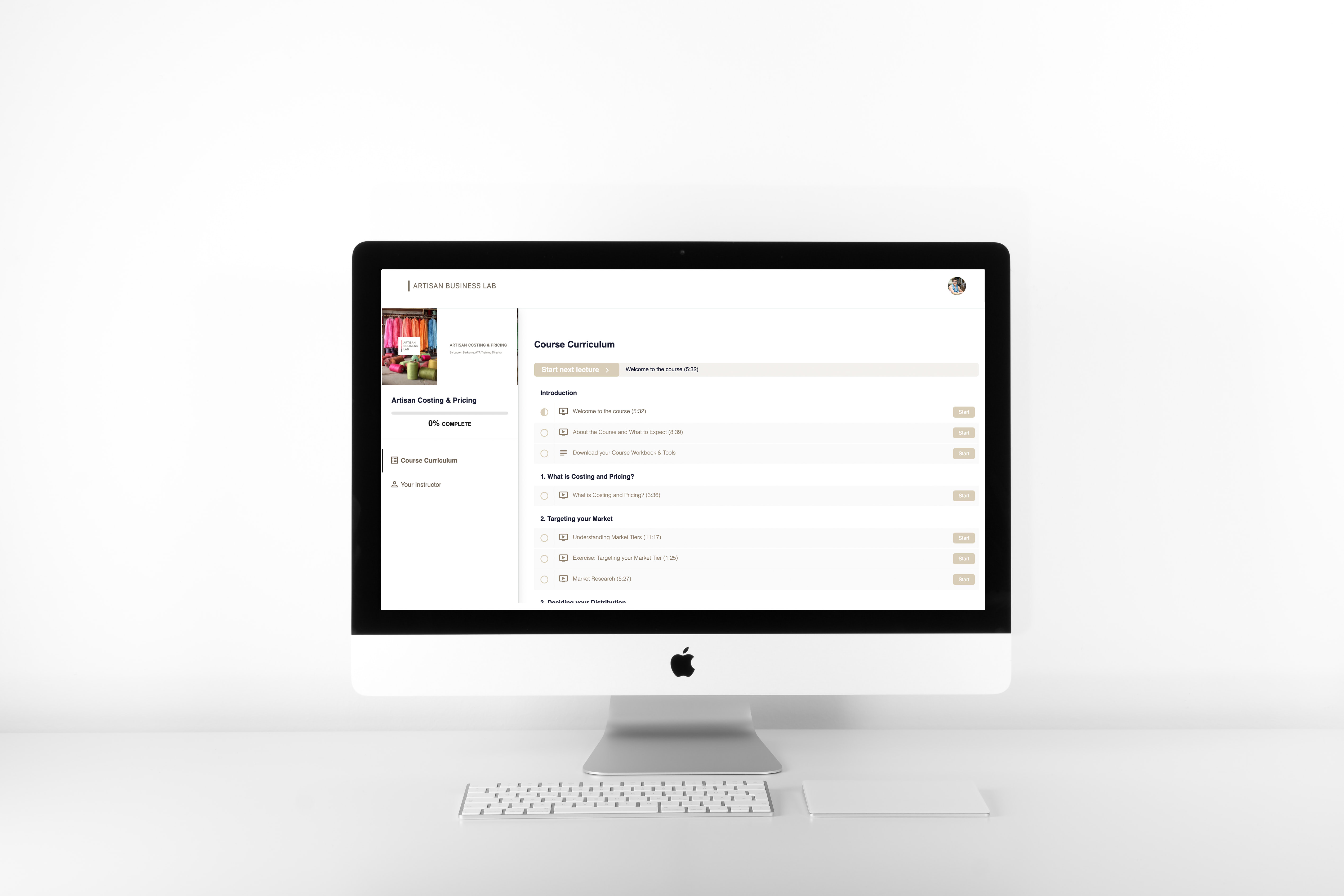 30 Day Risk-Free guarantee
>If you don't feel that the How to Prepare for an International Tradeshow course has helped you prepare for a tradeshow and understand what is expected of you as an artisan entrepreneur, simply reach out to us, show us you put in the work, and we'll refund your investment.



Here's How It All Comes Together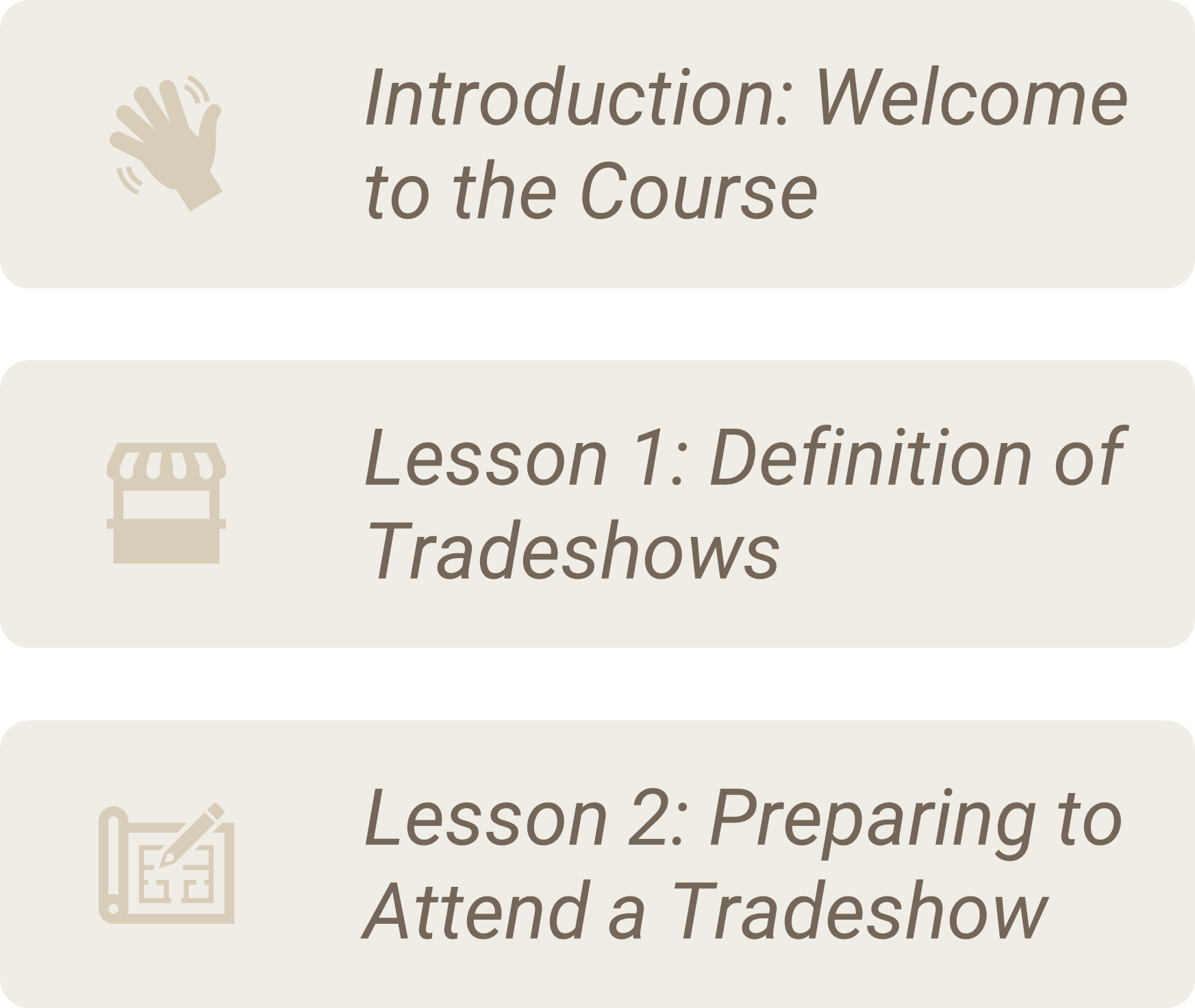 >Introduction
Understanding exactly what it is that you will be learning and what is needed from you in this course.
>

Lesson 1

Understand exactly what a tradeshow is and the different type of shows that exist.




>

Lesson 2

Learn about everything you need to do when you prepare to go to a show. It is a lot more than you may think!



>

Lesson 3:

Learn how to reach out to potential buyers before going to a show and understand how these actions can help you have a more successful show.



>

Lesson 4

This lesson will provide you with tips on how to set up your booth to catch buyers eyes as they walk by and the different types of booths that exist. You will also learn best practices of breaking down your booth at the end of the show.


>

Lesson 5

Become confident in connect with buyers as they are passing your booth. Understand how to properly network and make connections with these individuals.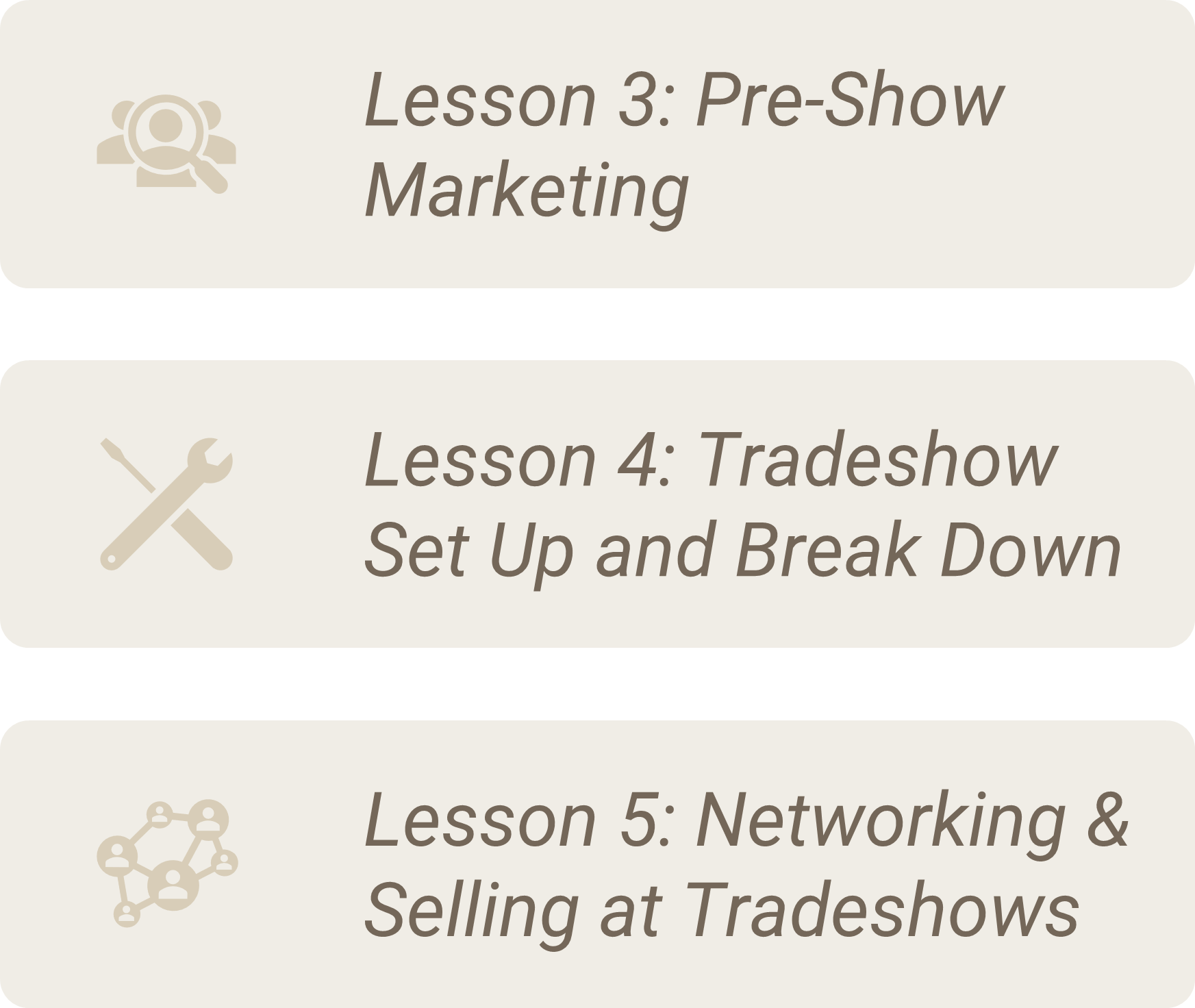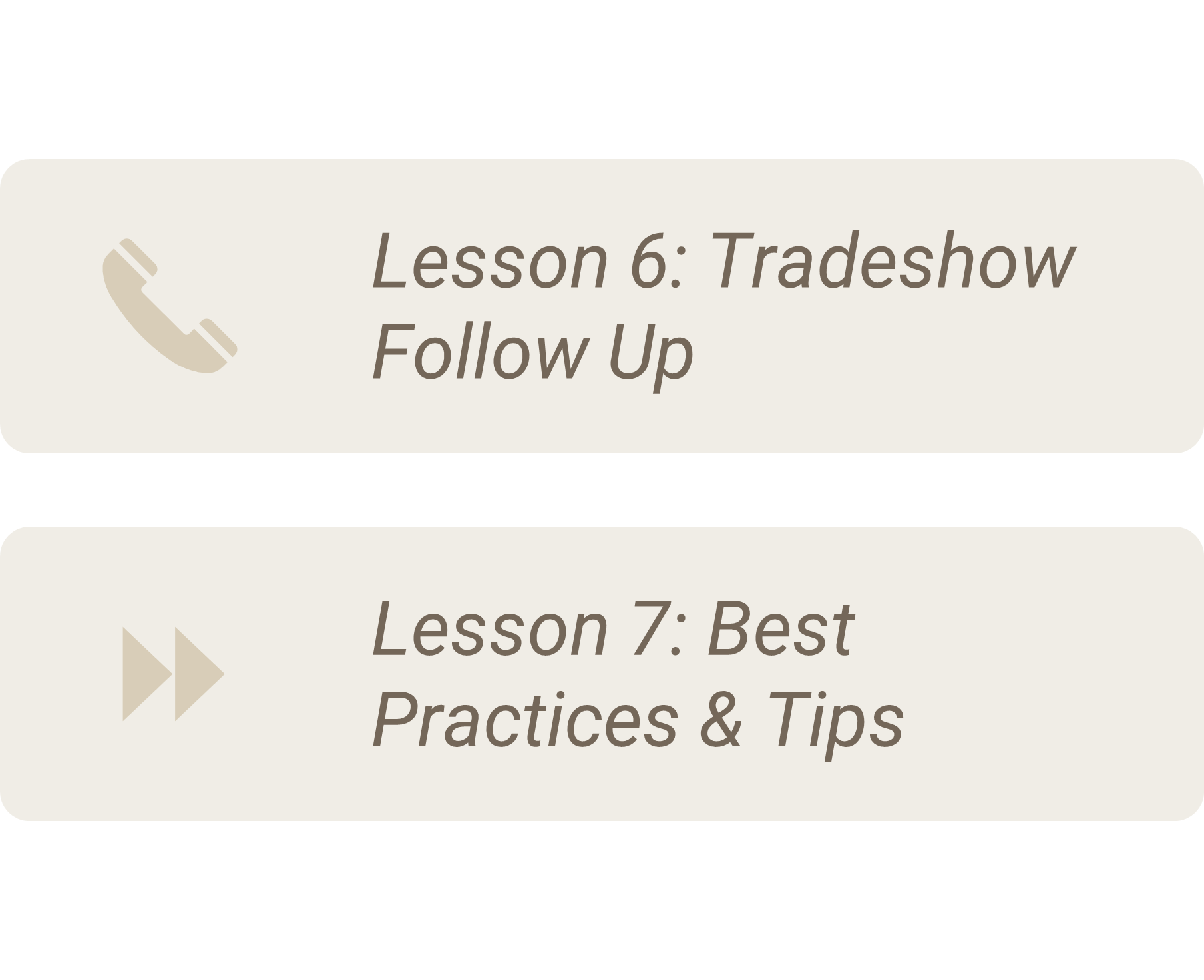 >

Lesson 6

Learn how to follow up with the new connections you made at the show and understand what the best practices are to do so.




>

Lesson 7

Walk away with an outline of best practices and final tips to have a successful tradeshow.



Frequently Asked Questions
Will this course teach me everything I need to know to go to an international tradeshow?
This course is created by a social entrepreneur and artisan advocate who has a decade of experience in helping artisans attend tradeshows and more. She understands exactly what the buyers are looking for in building partnerships with artisan businesses and what artisan businesses are hoping to get out of their relationship with the buyers.
Nathalie will walk you through everything you need to know before from doing research on tradeshows and buyers, to attending the show itself, all the way through to what needs to be done after the show is done.
Why do I need to join this course if I want to go to a tradeshow? 
There are so many factors that go into having a successful tradeshow, even aspects you may not even have thought of. Confidence is your best friend when you go to a show and we are certain that this course will give you just that. It will teach you about the importance of research before a trip so you are confident in what will be walking into. You will also understand how to build an eye-catching booth and how to create strong, lasting relationships with international buyers.
Is the How to Prepare for an International Tradeshow course really risk free?
We absolutely offer a 30-day risk-free guarantee on this course.
But let us be real with you… I have put SO MUCH WORK (not to mention exclusive know-how!) into this course.
This course is tailored to artisans who feel they are ready to enter the international market.
So, here's the details: By the end of 30 days, you will have had ample time to work through the course content and begin implementing our process.
If you don't feel that the How to Prepare for an International Tradeshow has provided you with the tools you need to go to an international tradeshow, simply reach out to us, show us you put in the work, and we'll refund your investment.
We don't think that's going to happen, though!


Image Credits: Aid to Artisans & Nathalie Tancrede