✓ Find your brands voice through storytelling on social media.


✓ Be confident in reaching the right customers with a powerful story


✓ Understand which social media platforms are right for you.

"Social media shouldn't be a form of stress. It's an opportunity and a way to develop skills that can get you out of your comfort zone. It is your story to the world." - Marcella Echavarria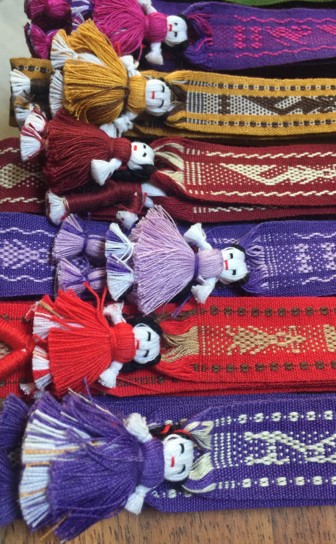 Become confident in your social media marketing skills as a handmade entrepreneur. This course covers every step of building your brands story and prepares you to share it in a powerful way through different social media platforms. The modules include lessons on:
Your Message is Your Brand
Your Story, the Customer and Purpose
Crafting Your Story
Social Media
Instagram
Pinterest
Facebook
Putting it Into Practice

Click
HERE
to listen to Marcella answer questions about her course and what to expect!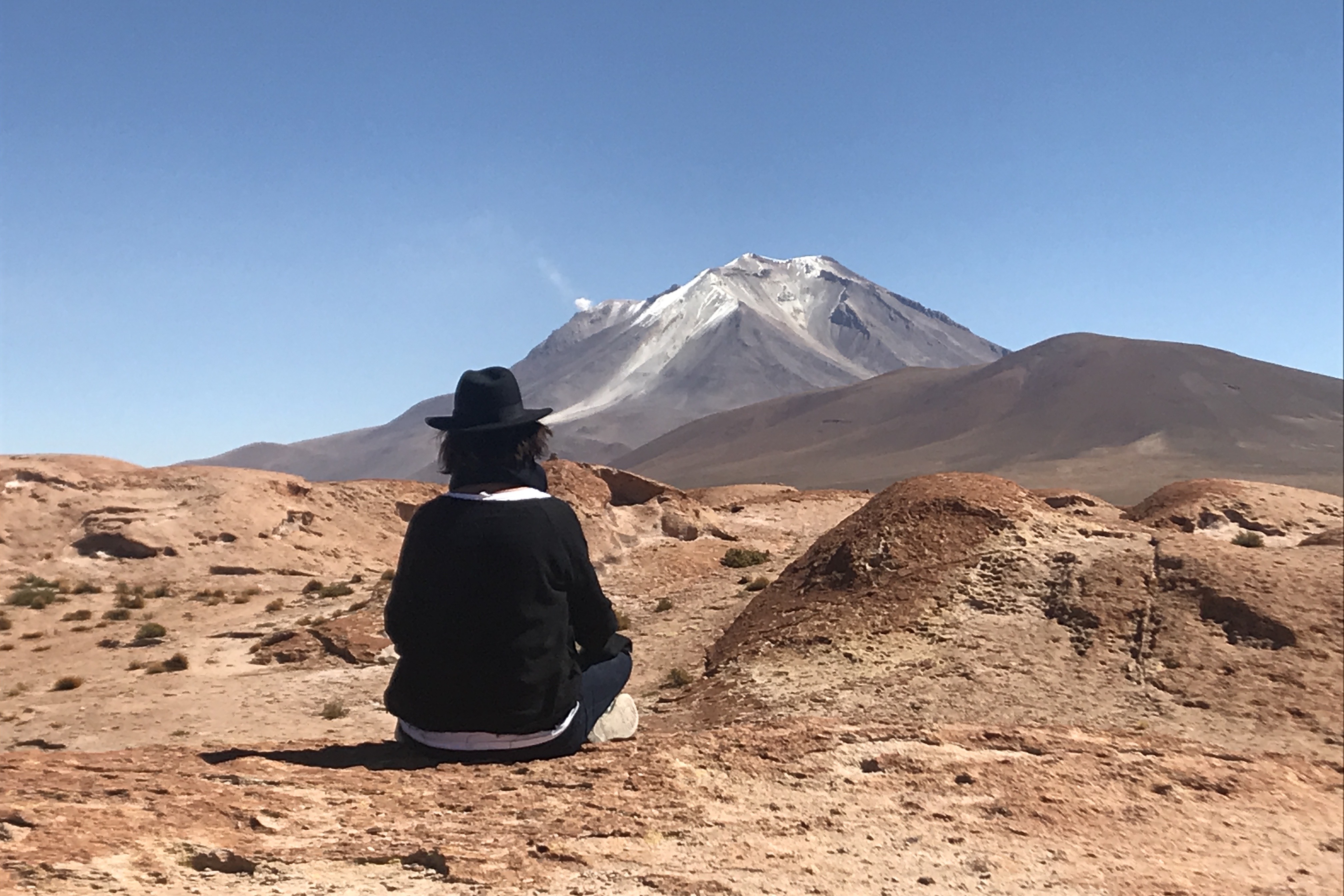 Is struggling to tell your story in a meaningful way through images and writing?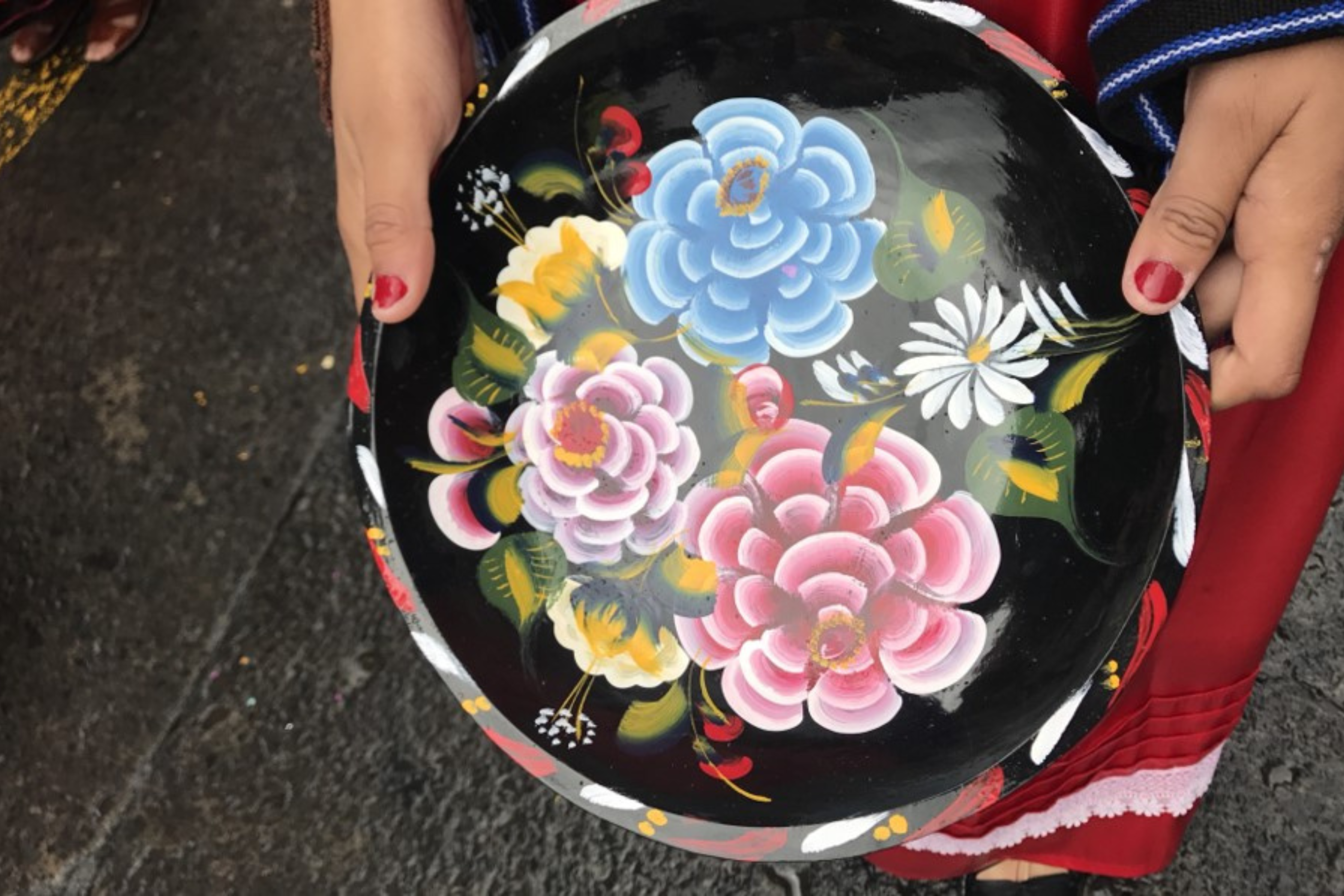 Is unsure of which social media channel is the best for your business and how best to leverage it?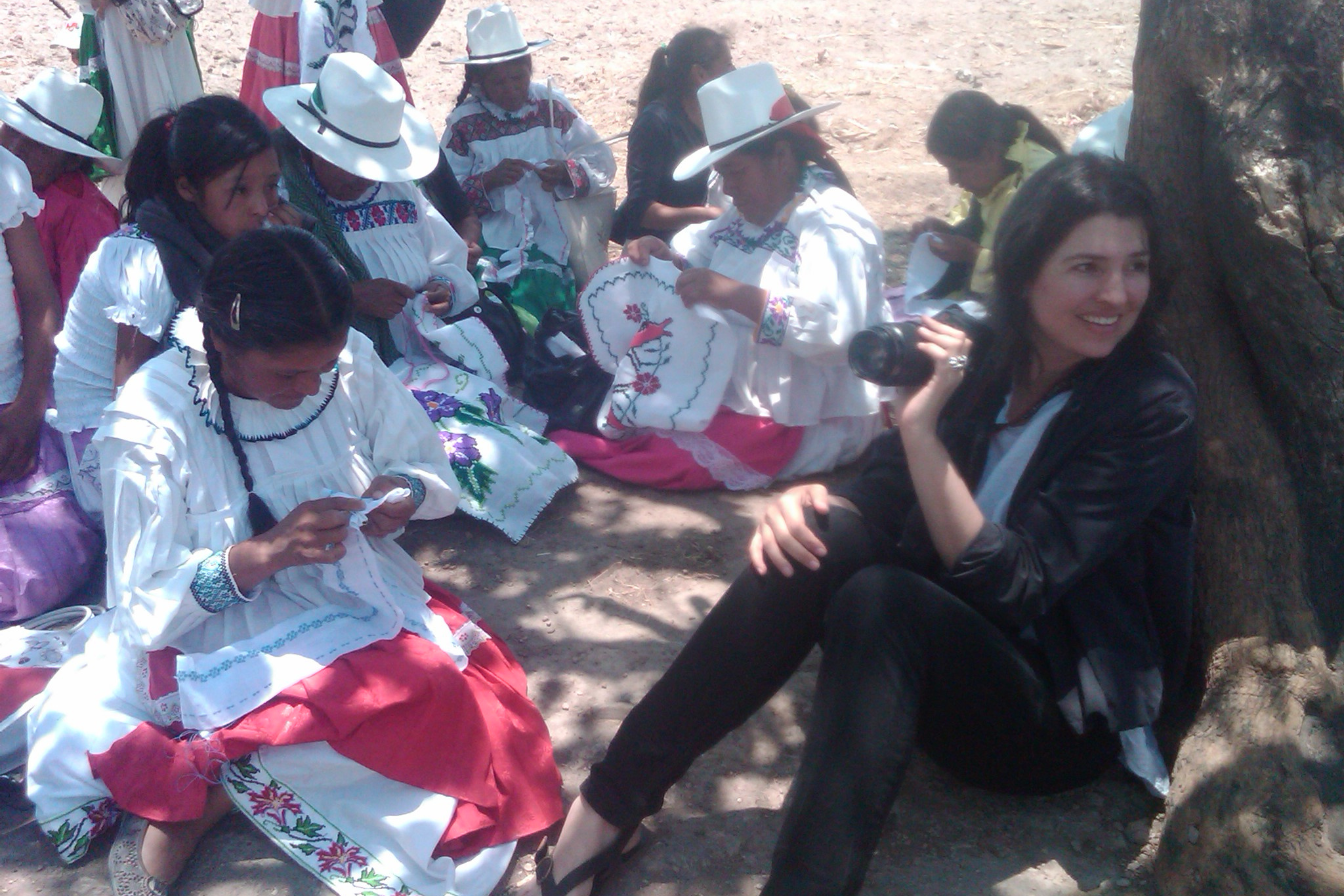 Is an entrepreneur in the handmade industry who wants their story to be told?
Meet your Instructor
Marcella Echavarria is a lifestyle specialist who collaborates with designers and artisans around the world developing links that connect local knowledge with global trends, making her the perfect instructor for this new course!


She founded SURevolution in 2005 in collaboration with Donna Karan, one of the first global brands to link the world of luxury with the handmade. In 2010 she started her boutique consulting firm focused on strategic branding and creative communication, and in 2018 Marcella started XTANT, a yearly global gathering dedicated to heritage textiles, along with Kavita Parmar. Marcella also has experience in the publishing world as editor of magazines such as Harper's Bazaar, Hand Eye, and more!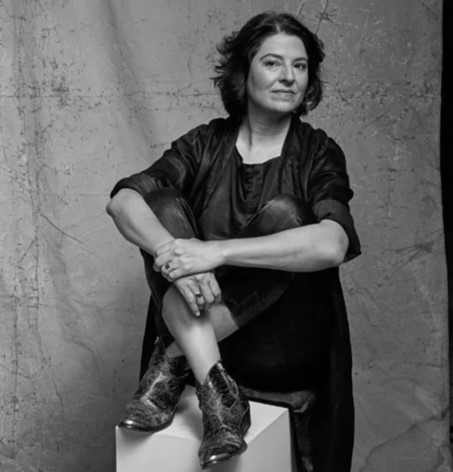 Learn how to put your artisan work out into the world in a beautiful, authentic and honest way through social media platforms.

Testimonials & What They're Saying About Learning from Marcella...


"Thanks Marcella. Very good information and have learnt a lot. I think it is a continuous process of improvement at all levels." - Ramesh Shah


"Great! Very inspiring ....lots to do thank you very much." - Rosario Vidal

"The session was very informative. I have gained very good tips on how to maintain my Instagram page and create content for the interest of my niche." - Caspara Design

How to Create Powerful Communication for Social Media Curriculum
Broken down into easy to watch modules:

Here's what you're getting when you enroll today: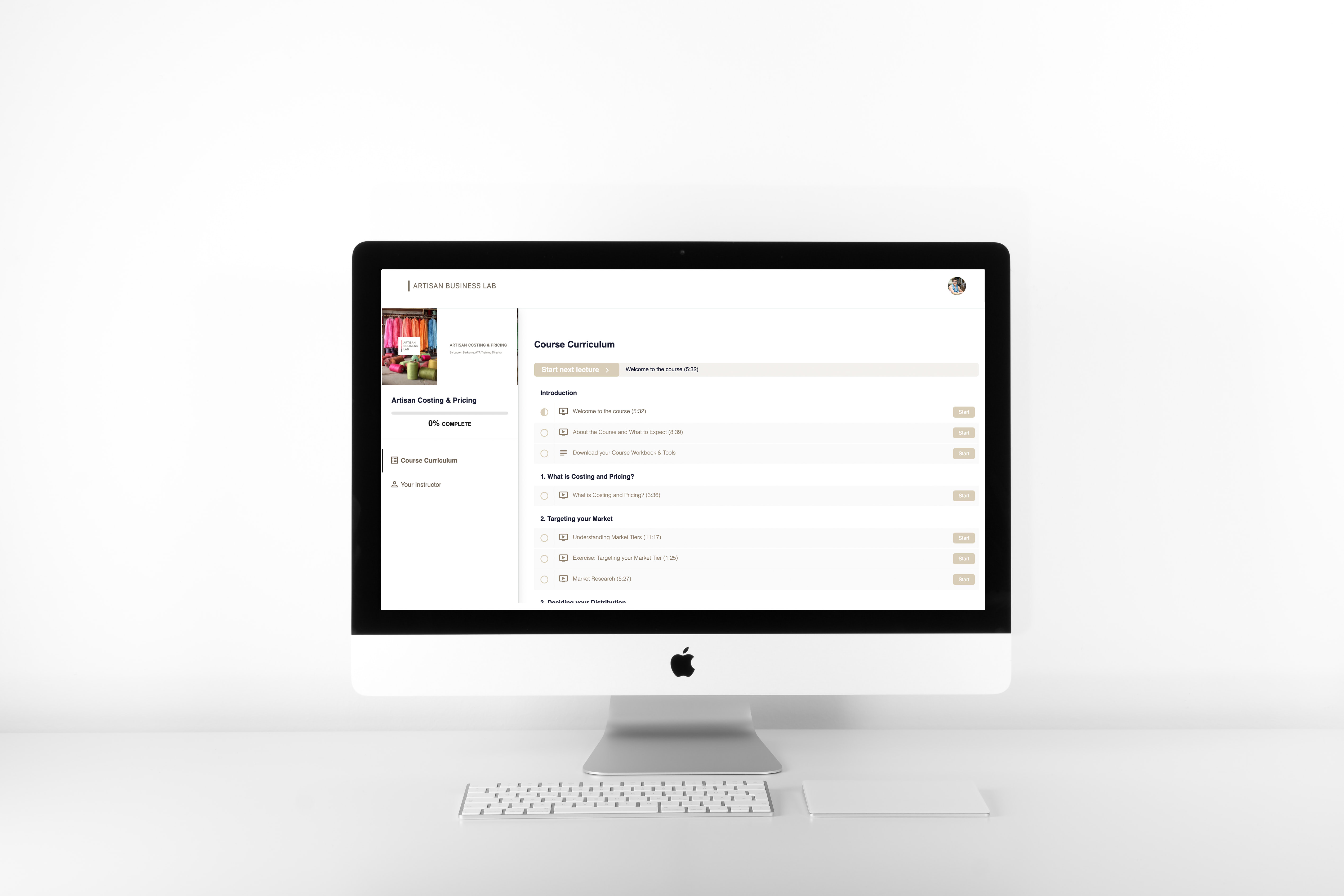 30 Day Risk-Free guarantee
If you don't feel that The How to Create Powerful Communication for Social Media course has helped you establish and prepare your own social media presence into your business, simply reach out to us, show us you put in the work, and we'll refund your investment.



Here's How It All Comes Together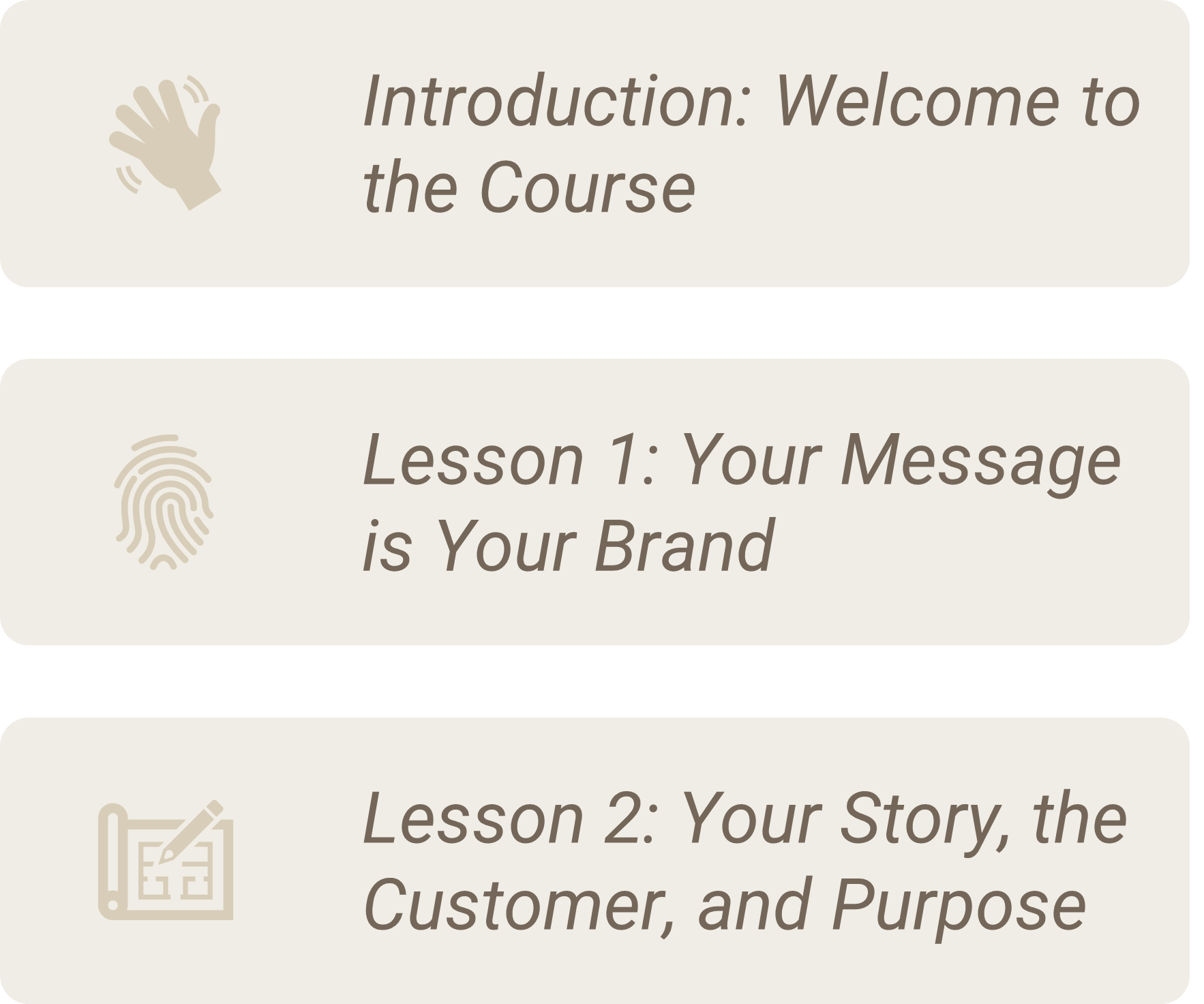 >

Introduction:

Understand exactly what will be covered in this course and who Marcella is.



>

Lesson 1

Understand exactly what a story is, its elements, and why stories are important, especially yours.



>

Lesson 2

Understand the building blocks of your story, who you are trying to target, and what your goals are in using social media.





>

Lesson 3:

Learn about different aspects needed to craft your story in an honest and coherent way.


>

Lesson 4

Learn about the different social media channels that exist, the customer funnel, and what your purpose and goals are in using social media. From here, you will be able to choose the channels that are right for you.



>

Lesson 5

Understand where Instagram fits in to the customer funnel and all of the platforms features.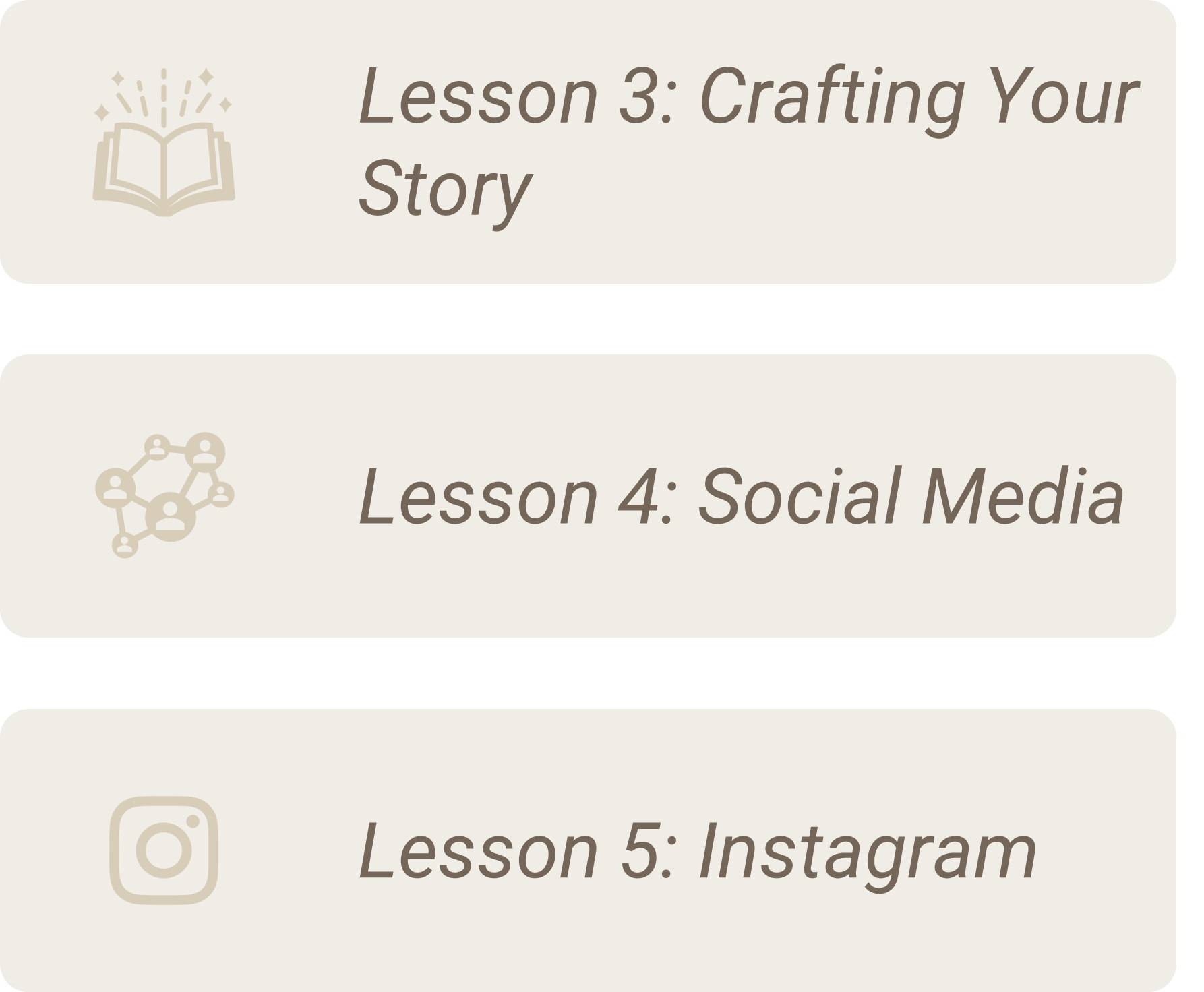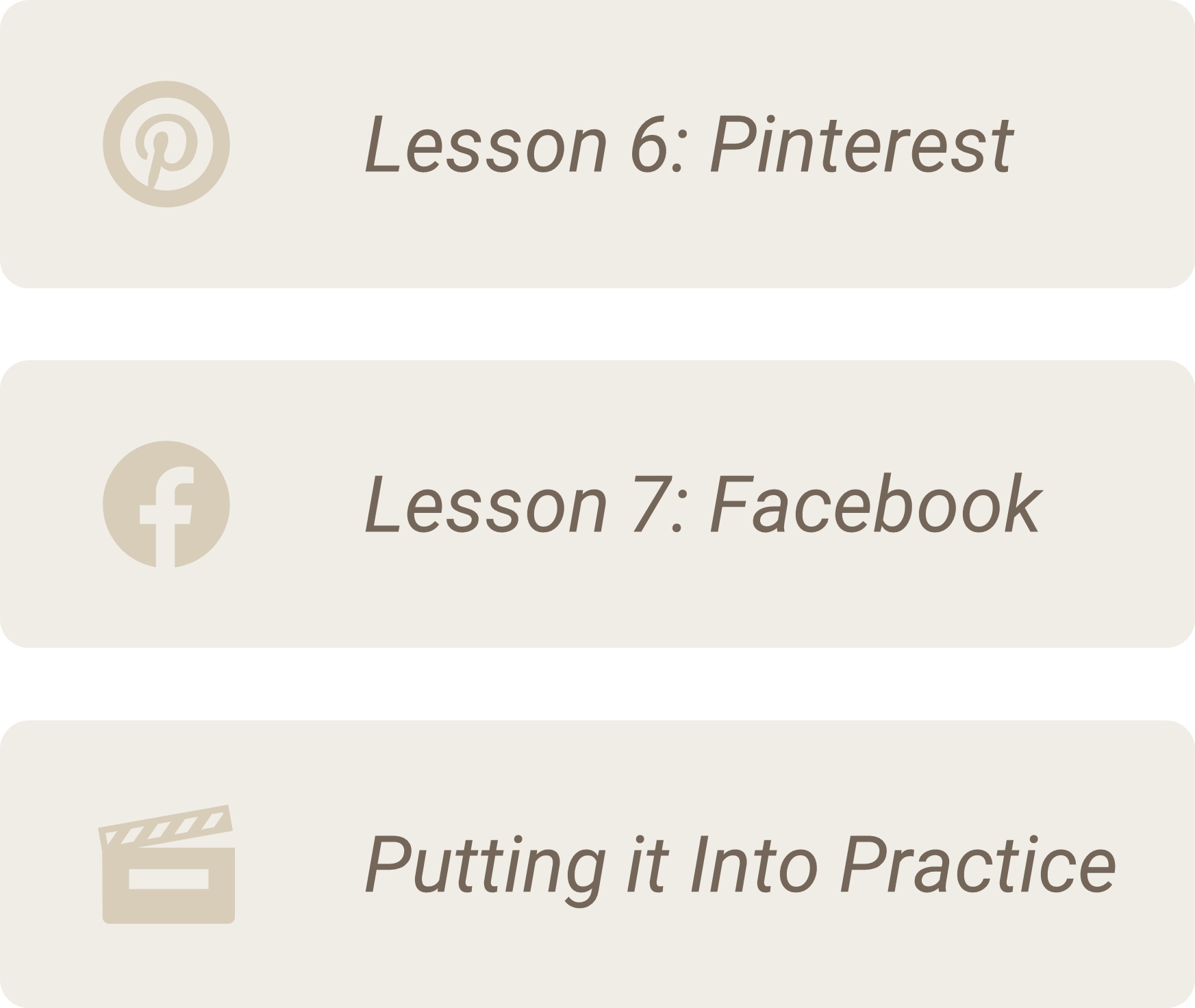 >

Lesson 6

Understand where Pinterest fits in to the customer funnel and all of the platforms features.



>

Lesson 7

Understand where Facebook fits in to the customer funnel and all of the platforms features. See how groups, tagging, sharing and more can help you grow.




>

Putting it Into Practice

Learn how to use automation and batch content creation to further your success. You will also understand how to best work with a team to build out your social media strategy.



Frequently Asked Questions
Why should I sign up for this social media course and not another one?
This course is tailored specifically to the artisan entrepreneur. As artisan businesses, we are not only promoting products, but we are also sharing stories. This course will help you build on those stories and help you find your voice.
Will this course teach me everything I need to know for social media?
This course was built by lifestyle expert, Marcella Echavarria, who has years of experience in social media promotion for artisan brands. She will teach you about the social media channels that benefit artisan businesses the most and how you can leverage these channels to be successful.
Marcella walks you through step by step how to create your story and the benefits of each of the main social media channels that can be of use to you.
Is this Communications Course really risk free?
We absolutely offer a 30-day risk-free guarantee on this course.
But let us be real with you… Marcella has put SO MUCH WORK (not to mention exclusive know-how!) into this course.
So, here's the details: By the end of 30 days, you will have had ample time to go through Marcella's workbook and begin implementing her process.
If you don't feel that the How to Create Powerful Communications for Social Media course has helped you establish a story, strategy and plan for your social media goals, simply reach out to us, show us you put in the work, and we'll refund your investment.
We don't think that's going to happen, though!


Image Credits: Marcella Echavarria and Aid to Artisans